---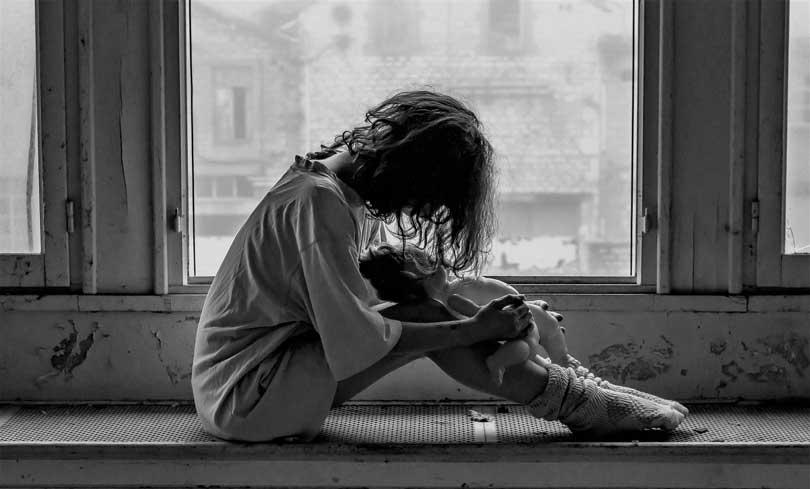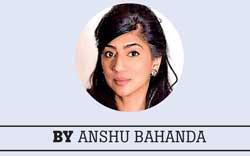 Holistic psychotherapist Bushra Khan emphasized the importance of addressing trauma, which serves as the root of your triggers, and incorporating coping mechanisms. This advice was given during an episode of Wellness Curated, with the aim of assisting you in leading a fulfilling life. The term 'triggered' has become increasingly common and may even be considered for the word of the year. However, it is crucial not to diminish its significance through overuse. Being triggered goes beyond feeling uncomfortable; it is deeply connected to trauma. Those who have endured trauma and continue to face its lingering effects understand the detrimental impact of triggers on their lives. Therefore, it is vital to handle the term with care. During an upcoming episode of my podcast, 'Wellness Curated with Anshu Bahanda', on Daily Mirror Online, holistic psychotherapist Bushra Khan highlighted the origins of emotional triggers.
These triggers provoke responses such as anger, fear, anxiety, and even tears. They stem from unresolved emotional trauma, hindering our ability to form healthy relationships and causing recurrent nightmares. Although adulthood can bring traumatic experiences like car accidents or assaults, Khan explains that triggers often trace back to childhood incidents. When something in our present life reminds us of a traumatic event from our past, that nerve is struck, leading to angry or chaotic reactions. Renowned, psychiatrist and cognitive behavior therapist, Dr. Shefali Batra, founder of Mindframes, stresses that trauma should not be mistaken for drama.
She aims to raise awareness about the debilitating effects of triggers, which are more common than we realize. Unfortunately, people tend to downplay their feelings or keep them to themselves. Seeking therapy carries a significant societal stigma, according to Dr. Batra. Additionally, the misguided notion of stoicism often leads individuals to suppress their emotions. Paradoxically, they may fear that discussing their childhood experiences will worsen the situation, while also believing that not talking about it will make it disappear. Dr. Batra compares this logic to sweeping a banana peel under a rug - it may be out of sight, but it continues to rot. If left unaddressed, it will eventually emit a foul smell and attract pests. She emphasizes that the only way to tackle triggers caused by trauma is to acknowledge and accept what you are going through. It is essential to actively develop healthier coping mechanisms.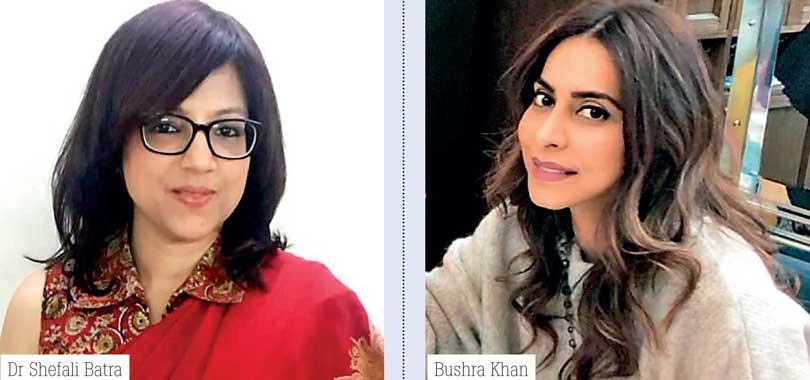 How do triggers affect us?
How do triggers affect us? According to Bushra Khan, triggers are a universal experience stemming from our personal encounters. She emphasizes that triggers go beyond the event itself and are deeply intertwined with the beliefs formed as a result of traumatic experiences. These beliefs can take various forms, such as feeling unlovable, assuming responsibility for negative circumstances, harboring a sense of personal inadequacy, expecting abandonment from loved ones, or questioning one's worthiness of love. Khan further explains that triggers arise when someone in our adult life makes us feel insufficient or when we perceive a lack of availability from others. These triggers occur because we still cling to the core beliefs instilled by a dysfunctional family or past childhood experiences.
These unresolved beliefs become deeply ingrained and shape our perception of ourselves and the world around us. By recognizing that triggers indicate areas in need of healing, Khan highlights their importance. They serve as pointers to the unresolved wounds and beliefs that require attention and resolution.
What can you do?
Guy Winch, a renowned psychologist and author of 'The Squeaky Wheel' and 'Emotional First Aid,' has extensively discussed the issue of negative self-talk and its justifications. He highlights that individuals often find ways to rationalize this harmful internal dialogue, believing it keeps them grounded, prepares them for inevitable disappointment, or even convinces themselves that they deserve it. To counteract this tendency, Winch suggests a simple approach: consider whether you would say the same things to a friend in a similar situation. For instance, would you tell a friend who just experienced a relationship breakup, "You're unworthy of love," or tell a friend whose business failed, "You've always been a failure?" Reflecting, on these scenarios helps people recognize the unnecessary cruelty they inflict upon themselves. Although changing this habit requires effort and time, the recognition alone can halt the internal dialogue that causes harm. Khan, echoing these sentiments, emphasizes the importance of selfawareness. She highlights that while it is impossible to erase past experiences, it is essential to find a way to accept them. Understanding the underlying factors that drive our behaviors and beliefs allows us to initiate the healing process. By gaining insight into the origins of our self-talk and triggers, we can begin the journey towards personal growth and emotional well-being.
Watch episodes of 'Wellness Curated by Anshu Bahanda' on Daily Mirror Online (Website, Facebook, Instagram, Threads, Twitter, and YouTube).