---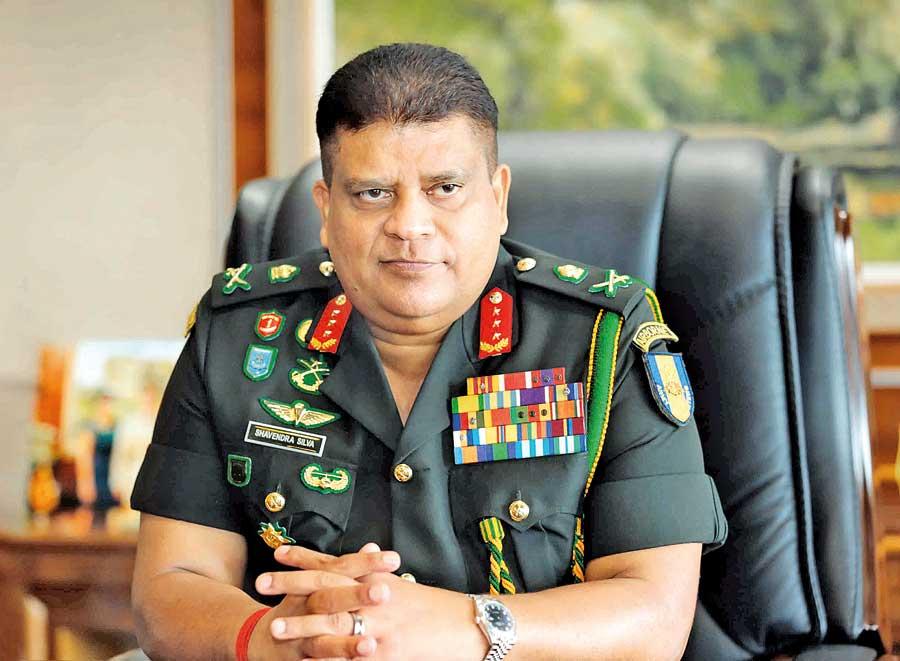 Sri Lanka Army Commander Lieutenant General Shavendra Silva
Doing our best to limit exposure of Army personnel
Won't allow ICU beds/quarantine capacity to run out
Intelligence officers were deployed to assist MOHs and PHIs
Collecting names and numbers is the best possible contact tracing approach
The tri-forces have been continuously engaged in a mission to combat COVID-19. At the onset of the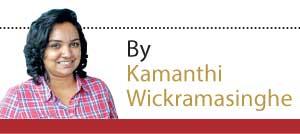 pandemic, a Presidential Task Force for the Prevention of COVID-19 was established and it is co-headed by a diverse group of professionals and experienced decision-makers. However, concerns have also been raised with regard to the exposure of Army personnel with risk groups, the capacity of ICU beds and quarantine centres and methods adopted for contact tracing.

The Daily Mirror therefore spoke to Sri Lanka Army Commander Lieutenant General Shavendra Silva who also heads the National Operations Centre for the Prevention of COVID-19.
Excerpts :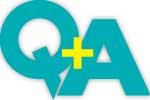 Q Last time many Navy officers got infected due to a mishap. Have you taken measures to ensure that such a situation will not repeat again?
Nothing can be predicted. When it comes to the Army not everyone is involved in handling the situation. We are utilising only 1/3rd of the cadre. They are involved in quarantining, supporting Medical Officers of Health (MOHs), taking positive cases from their residences to hospitals etc. Initially people were reluctant to be present for quarantining and therefore the Army and Public Health Inspectors (PHIs) had to go from house to house to pick them up and board them into buses. So they have had enough exposure and all what we can do is take preventive measures. One of the preventive measures is to keep these Army officers in a separate location from the main camp. We also don't work on full strength. Some are at home and those who come after leave will be quarantined for 14 days before working with the others. Those who come from duties will also be quarantined and they are given sanitizers and they try to maintain social distancing within camps as much as possible.
Q Why do you think people were reluctant to be present for quarantining?
Initially we had to go from house to house. Some people have let their dogs out so as to prevent the military from entering houses. It's not that we are taking all Sri Lankans to quarantine centres, but we are taking them assuming they have a 'possibility' of getting infected given that they have had close contacts with a positive case. Third level contacts are sent for home quarantining. We are doing this for their own good as well as that of the rest of the population. Some had practical issues like not wanting to leave their dogs behind. But we cannot allow dogs inside quarantine centres. Some are reluctant to come due to different agendas.
Q What is the plan if the current capacity of ICU beds run out?
We won't allow ICU bed capacity or the capacity in quarantine facilities to run out. It's an ongoing process. We only had 13 deaths and not more than 20-30 patients required ICU beds. I don't think we have even occupied 1/8th of the ICU beds for this purpose. The numbers are really not the issue here. We are a small economy and this is a sudden emergence of a disease. But we are prepared for a practical environment. We will not let down the people. We always think of a reserve and therefore there's capacity for another 2000 cases at any given time.
This is the same with quarantine centres as well. When the pandemic struck we used universities and hostels to quarantine people, but because there are students coming from all over we needed space. So we had to create space. However I will ensure that we don't run out of space at these facilities.
"We have our Army doctors who made a 175,000 Army to be a healthy, confident and a competent Army. Their advice and guidance have helped us survive in the face of COVID-19"
Q Do you have a role in enforcing health guidelines in the new gazette?
If you are a disciplined person you don't need to worry. The gazette will be applicable ONLY to those who are violating and behaving against COVID health guidelines. They are in place to safeguard, your immediate family members, neighbours and the rest of the society. This is now the rule of law and the Police has to ensure that people adhere to them.
Q Is there a team of doctors advising/ guiding Army personnel on how they should handle this situation?
We have our Army doctors who made a 175,000 Army to be a healthy, confident and a competent Army. Their advice and guidance have helped us survive in the face of COVID-19. They also seek advice from specialists and frontline medical officers in the health sector.
Q Why is it that intelligence officers are also involved in taking people to quarantining?
Intelligence officers are involved in various segments, from national security to military, extremism and geopolitics. COVID-19 is one of the segments. While the MOH is the health authority in that particular area, they alone can't handle such a vast area. Our requirement was to take these people quickly into quarantine centres. When the MOH has a fairly large area and a lot of patients to handle we had to deploy the military and at times, intelligence officers. If there's a Police station we would ask Police officers to assist. But if there's no Police station then they need some sort of assistance. But it was mostly done by PHIs and MOHs.
Q People's names and numbers are collected as part of contact tracing. Is this the best possible approach?
I don't foresee any other way of doing it. You need an identity of a person and this is a faster and easier way to trace a person. The speed at which we respond is very important. The most proactive strategy is that once a positive case is traced we need to keep him in isolation and control further spreading. If a COVID-19 positive person from Gampaha boards a bus and travels to Colombo, how many others would be exposed to danger?
Q Taxi services and buses were also requested to maintain a record of passengers they take on hires. Don't you think it affects people's privacy?
What we have told passengers is to remember in which bus they went or the three wheelers they went in. This will speed up the contact tracing process.
Q You said that the upcoming week is crucial. What is your message to the public?
This is because it is two weeks since we found the first patient. There are cases being found from various districts. If we curtail this week then there won't be much of an issue. But we request people to be watchful.