---
BY AJITH SIRIWARDANA AND YOHAN PERERA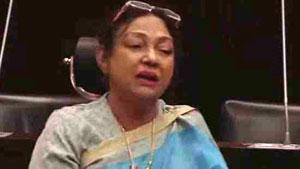 PARLIAMENT (Daily Mirror)- Some 2,087 teenaged mothers were reported in Sri Lanka in 2022 according to the Family Health Bureau, State Minister Geetha Kumarasinghe said today.
She told Parliament that several factors such as migrating mothers, the collapse of the family unit, lack of sex education, drug addiction among parents, both parents being employed and an increase in the use of smartphones among children have led to the increase in the number of teenaged mothers.
While responding to a question by MP Jagath Kumara, she said there were some 89,164 single-parent families in Sri Lanka which include 124,482 children.
Ms. Kumarasinghe said the government has launched several programmes to address the issue including awareness programmes and offering legal assistance to victimized children.