---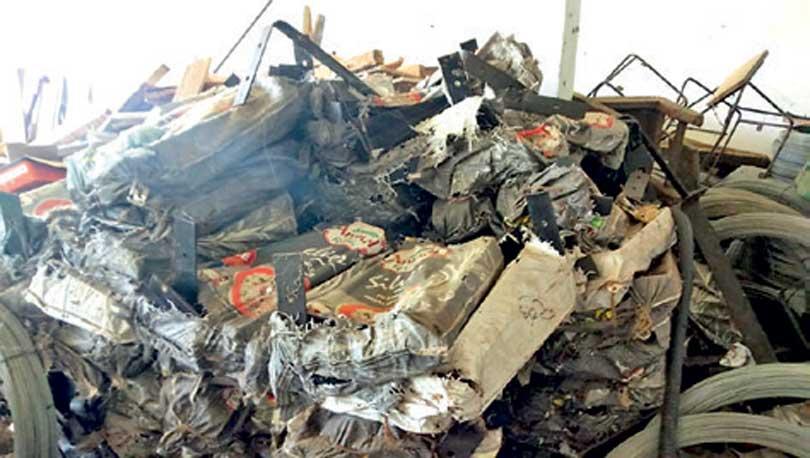 By Prasanna Pathmasiri - Lunugala
Residents of the area expressed concern about abandoning a large stock of wire, concrete posts and other material for the proposed 12-km- electric fence from Sorabora to Serana to the mercy of elements at the Dehigolla Sri Purwarama temple.

They said that the materials were lying in the open while the people were exposed to the threat of wild elephants.
Chief Incumbent of the temple Ven. Ambale Rathana Thera who visited the Arawatta village in Mahiyangana where a marauding herd had caused much havoc pulling down a house and destroying crops last week, told the media that construction materials of the proposed electric fence undertaken by the Department of Wildlife Conservation had been dumped in a corner of the temple for a long time without any attention.

Ven. Thera said the human- elephant conflict in the area was escalating and that several villagers had been killed.
Residents of the area pointed out that a herd of about seven wild elephants that roamed into the village on Sunday night had destroyed cultivated land and caused extensive damage to a house.

Owner of the house R. M. Sujani said she, with her two children crept under a bed and had a narrow escape when a marauding jumbo pulled down a wall and ate up the entire food stuff in the house.