---
The national chamber for the IT/BPM industry, Sri Lanka Association of Software and Services Companies (SLASSCOM) made history by appointing Sandra De Zoysa as its first female Chairperson, at the 9th Annual General Meeting held on 29th June.
She succeeds Channa Manoharan – CEO/Advisory Leader PwC Sri Lanka, who stated, "I have been very fortunate to lead SLASSCOM during one of its most exciting years, with many new developments taking shape and a range of new initiatives underway, supporting the vision 2025. Sandra's appointment as the first female Chairperson to lead SLASSCOM is indeed a historic moment for the industry. I am confident that under Sandra's leadership, the chamber will reach greater heights in its journey towards realizing the ambitious goals set for the industry."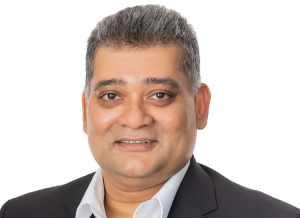 Sandra De Zoysa is the Group Chief Customer Officer at Dialog Axiata PLC, whose career in the ICT industry spans over 30 years as the longest tenured employee in the Mobile Telecommunication sector. She recalls being the first female to join Celltell in 1989 which saw the birth of Customer Service/Customer Experience Management in Sri Lanka. She has held many leadership positions within SLASSCOM including Vice-Chairperson, Finance Director, Operations Director, and gave leadership
to Quality, Branding and Communications, Tech Kids, and Women Technoprenuer initiatives.
Commenting on her appointment, Sandra De Zoysa said, "I'm humbled and honoured to have been the first female appointed to the Board of SLASSCOM and now to be elected as its Chairperson. SLASSCOM's secret to success is founded on the strength of our wide network of 350 members and its dedicated industry expert volunteers with a passion to develop Sri Lanka's IT/BPM sector and make a positive impact to the nation. While extending my appreciation for my predecessor Channa Manoharan, I would like to express my gratitude to our members, volunteers, our many partners in Government, fellow associations, and chambers. I look forward to building on our foundation and working together to build a strong and vibrant IT/BPM industry to achieve our shared vision of reaching $5 Billion in exports, increasing our workforce to 200,000, and fostering 1,000 startups by 2025."
Elaborating on priorities during her tenure Sandra said, "During the year ahead,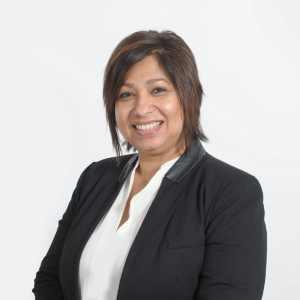 we will be prioritising member connects and endeavour to act as a catalyst for their growth while accelerating our efforts to promote 'Island of Ingenuity' - Sri Lanka's IT/BPM brand in our 4 key markets. Furthermore, we will work towards developing the framework to double 'capacity' by 2025 with our wide network of educational partners while ensuring Sri Lanka's many strengths and unique features are positioned and recognised in international country reports to further engage clients and FDIs in the IT/BPM space. We will also focus on our brand new ESG (Environment, Social and Governance) initiative to promote diversity, inclusive growth and responsible business practices in Sri Lanka."
The IT/BPM industry Apex body also announced the appointment of its Office Bearers, Ashique M. Ali – Director Talliance (Pvt) Ltd as the Vice-Chairman, Jehan Perinpanayagam - CEO Infomate as the 2nd Vice-Chairman, Nishan Mendis – Executive Director, Technology Consulting Leader at PwC Sri Lanka as the Finance Director and Nuwan Perera – Vice President Commerce at IFS as the Operations Director for the year 2021/2022.