---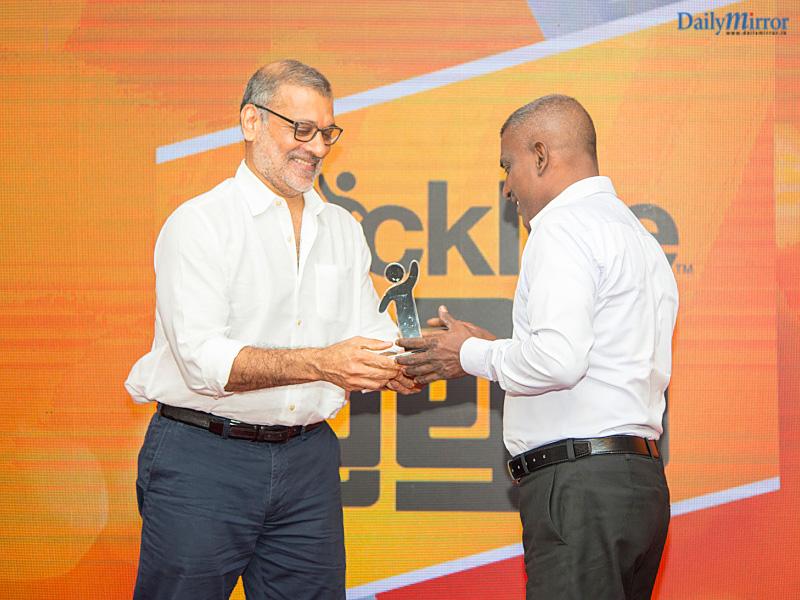 PickMe, Sri Lanka's own technology driven transportation network launched a driver loyalty programme themed 'PickMe Pramuka' at a ceremony held at the Grand Monarch in Thalawathugoda. The programme provides PickMe's driver partners with numerous benefits including Insurance coverage for the entire family based on their driver rating system which categorizes drivers on their general conduct, performance and reliability. The rating system consists of three categories, namely platinum, gold and silver. While Insurance coverage for the
drivers and their families remain the principal benefit of the programme, driver-partners receive a plethora of other benefits such as discounts at fashion retailers, preferential rates for oil and other services for vehicles, priority access for assistance and 'first serve' basis when visiting PickMe offices or queries over the phone.
"Our driver-partners are a key pillar of our success. We consistently look to uplift them.
'PickMe Pramuka' programme is yet another such endeavour. Moreover, the rating system provides them with an incentive to enhance their performance as well as the manner in which they strive for customer care. The Insurance scheme which is a core part of 'PickMe Pramuka' provides each driver and his or her family with insurance coverage worth Rs. 4,000,000. In addition, the programme looks at various avenues in which a PickMe driver Partner could benefit as we strive continuously to ensure that all our stakeholders stand to gain much more than monetary value through their journey with us" commented Ajit Gunewardene, Chairman – PickMe.
The highlight of 'PickMe Pramuka' driver loyalty programme is the Insurance scheme. Accordingly, the Rs 4 million Insurance scheme provided by Cooperative Insurance provides a maximum medical insurance cover of up to Rs 3,000, 000 in case of an accidental death or Permanent disability to the driver or the family. The insurance beneficiaries are entitled to a Life Insurance cover of up to Rs 1,000, 000 while they stand to receive compensation up to Rs 1.5 million and Rs 300, 000 in case of critical illness. Compensation for hospitalization is a payment of Rs 30,000 under the terms of the Insurance scheme. The Insurance Scheme will also extend financial assistance of Rs. 30,000 – Rs. 50,000 in the event of a funeral in the family.
"PickMe Pramuka is going to be an evolving programme. Driver partners can look forward to more benefits in the future through partnership agreements that the Company is currently formulating," added Isira Perera, Chief Operating Officer, PickMe.