---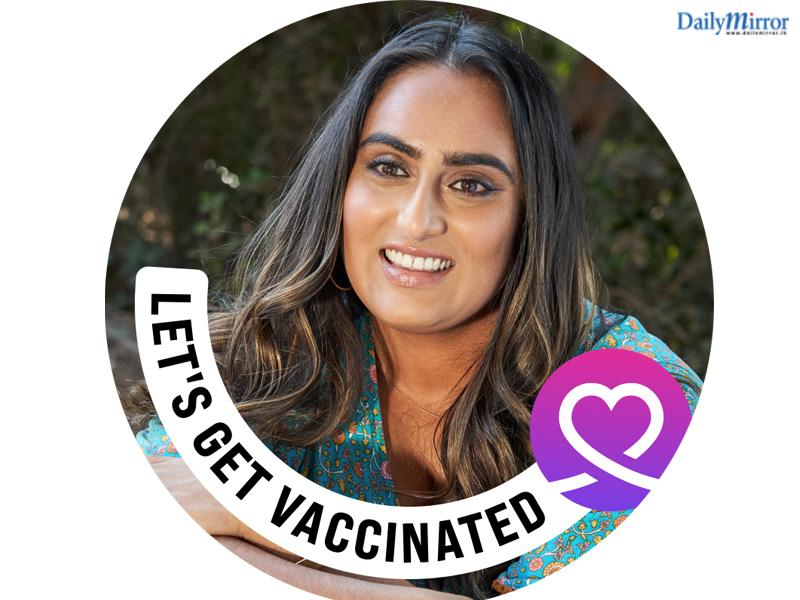 Facebook has partnered with the Health Promotion Bureau (HPB) of the Ministry of Health in Sri Lanka to announce a campaign to help people get vaccinated and increase vaccination intent as access to the COVID-19 vaccine expands in the country.
Through this initiative, Facebook is taking several steps to support the nationwide vaccine campaign in Sri Lanka. These steps include:
•
directing people to easily find COVID-19 vaccine information on HPB website (https://www.hpb.health.gov.lk/en/vaccination) through notifications on their News Feed.
•
introducing COVID-19 vaccine profile frames on Facebook to encourage people to show support for vaccinations.
•
launching a public education campaign (
www.fightcovidmisinfo.com
) to help Sri Lankans learn how to identify and combat false information about COVID-19 and related health measures.
•
continuing the efforts to direct people to COVID-19 Information Center to encourage mask wearing and hygiene measures.
"As Sri Lanka tackles the challenges of COVID-19, Facebook continues to connect people to reliable health information online," said Yasas Vishuddhi Abeywickrama, Policy Programs Manager for Sri Lanka at Facebook. "We thank the Health Promotion Bureau of the Ministry of Health for the partnership as we work together to launch new initiatives to build awareness, prevent spread of misinformation, and use Facebook's scale and speed to get more Sri Lankans the vaccine they need.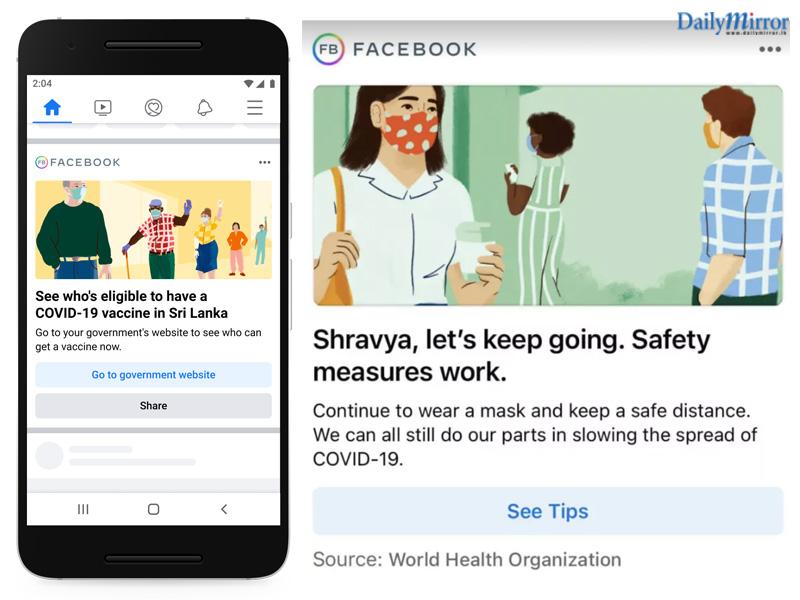 Facebook is now running the largest worldwide campaign promoting authoritative COVID vaccine information by helping people find where they can get vaccinated and helping them detect and minimize the spread of health misinformation in their communities. In Sri Lanka, the company has been working closely with the Ministry of Health and public health experts throughout the pandemic.
"Today, Sri Lanka is more digital than ever before. People are turning to social media to stay in touch and share information with family and friends. Through our partnership with Facebook, we hope to make it easier for Sri Lankans to access credible information about the vaccine," said Dr. Palitha Karunapema, Director of the Health Promotion Bureau of Sri Lanka. "We thank health workers and all those contributing to the vaccine rollout, and hope this campaign will help more people get vaccinated."
Globally, Facebook has connected over 2 billion people to resources from health authorities through the COVID-19 Information Center and removed more than 12 million pieces of harmful misinformation about COVID-19 and approved vaccines from its platforms. They have also put warning labels for over 167 million posts marked as false by third party fact checkers.