---
The former strongman spent a brief holiday in Nuwara-eliya recently. Whenever, the former strongman visits Nuwara-eliya for whatever purpose, there is a prominent politico in the upcountry estate sector, who would make it a point to pay a courtesy call on him. This politico is none other than King Rooster.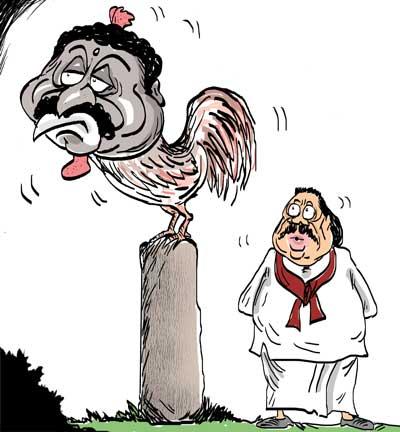 However, King Rooster had failed to call on the former strongman this time round.

The political loyalists of the former strongman who had made inquiries why King Rooster had failed to make the customary courtesy call had hit upon two reasons; the main reason being that King Rooster's recent leaning towards the Green leadership in expectation of a place in the top team and the other, his resentment against the former strongman's visit to King Rooster's rival Radha's kovil to conduct a pooja.