---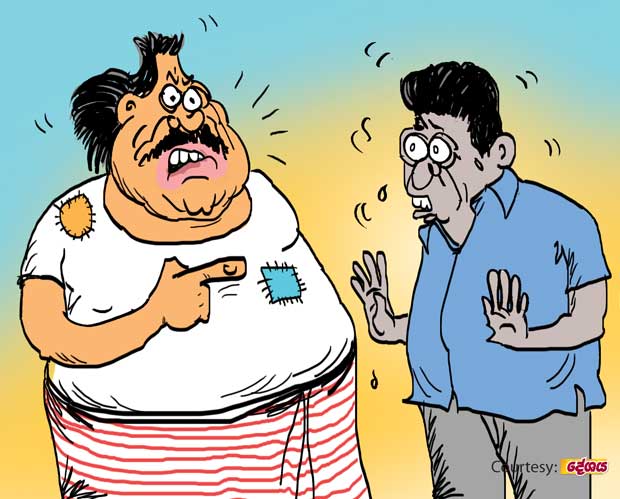 The joint opposition group is said to have unmasked a 'traitor' in their ranks recently. This 'traitor', a Diyawanna member hailing from the South has earned a name as an ambitious guy always on the lookout for short cuts to attain high political office. And he is expected to do a pole vault into yahapalanaya taking a cue from the young one from Galle -- the latest defector from the JO camp.

What has really angered the JO group is an underhand bid made by this ambitious one to conduct the May Day rally according to a pre-conceived plan of his.

The former strongman who had been closely watching the antics of the ambitious one from the South had sent for him the other day. When the guy showed up, the former strongman had told him: "If you are planning to join the government tell us before you go."

This unexpected remark had stunned the guy from the South who had replied: "Believe me, Sir, I am not leaving." The man had not fully recovered from the shock even at the time he said adieu to his former boss, they say.