---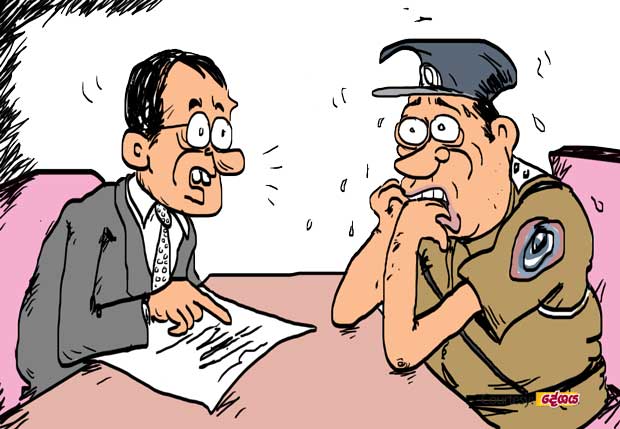 A former purohita with very high academic and professional qualifications was summoned the other day by a Police unit investigating corruptions of the bigwigs of the previous regime.


The purohita along with a President's Counsel appeared before the inquiring officer at the appointed time.

The young officer following the usual procedure asked the former purohita his name, occupation and his educational and professional qualifications. The former purohita gave all details in English. However, the young inquiring officer just looked on with a blank expression without putting his pen to the paper before him.
The former purohita addressed the young officer: "I gave answers to all your questions. Why don't you take them down…?"

"Sir, the degrees you mentioned are quite strange to me. I am not proficient in English either. Can you please speak in Sinhala?" the young officer asked.
So the former purohita answered in Sinhala the questions put to him by the inquiring officer. Quizzing over, the officer handed the statement to the former purohita asking him to sign as having read over and found it correct.

The former purohita, one proficient both in English and Sinhala, told the inquiring officer: "I cannot sign this statement, because there are numerous spelling and other grammatical errors making what I have said into misconstructions. Do you know that even an error relating to an ispilla, papilla, kombuwa or a dot can lead to a wrong legal interpretation?"

"If that is the case, can you please, Sir, re-write the statement dropping all mistakes," the officer implored.

So the former purohita agreed to re-write the statement and it took several hours for him to finish the job. By that time pangs of hunger had begun assailing them all.
---
Add comment

Comments will be edited (grammar, spelling and slang) and authorized at the discretion of Daily Mirror online. The website also has the right not to publish selected comments.

---