---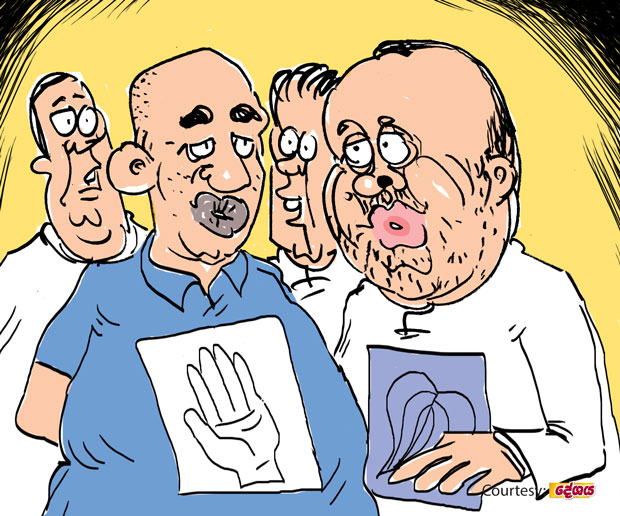 Several Green and Betel leaf big guns, who have decided to swim together rather than sink together, found themselves in the thick of a discussion on the upcoming provincial polls in the council lobby the other day.

The Blue party stalwart from Rajarata said the Greens might take the Rajarata council given the split in the Betel leaf party. Several others of his party present nodded their agreement.

Then their attention turned to Sabaragamuwa. And they all agreed that those coming on the 'Pohottuwa' list would stand a good chance of winning a majority of seats.

Their general opinion was that both the Greens and the Betel Leaf ones would not be able to put up a good showing in the Eastern province.

The Blue party stalwart said they should lose no time in rehabilitating the tanks in Rajarata and providing a relief package to the peasant population there if they were to win the council in that province.