---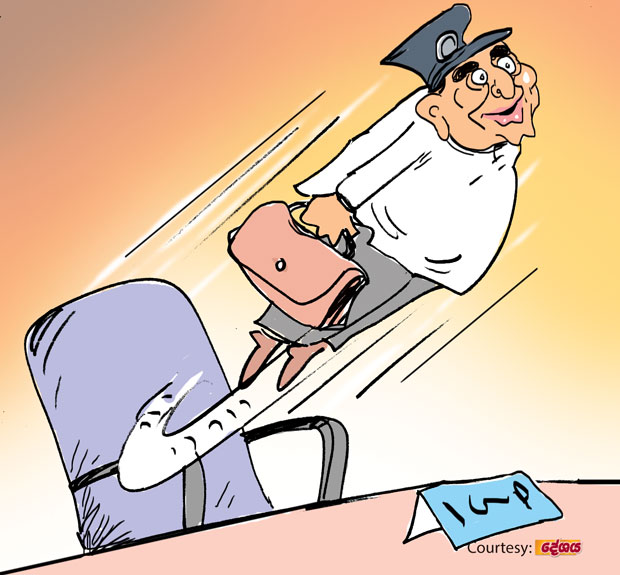 A high ranker who reached the topmost post in his department following a ding-dong battle last year has been asked to go by the Top Two in yahapalanaya, they say.

On thus being given notice, the man had told that he was prepared to look after an electorate in the Dambulla area if he were to quit his present job. But this suggestion had not drawn a nod.

Undeterred, he had asked for a diplomatic post now vacant in a super-capital in the West. This request too had been turned down. However, chances are that he might get a posting to a mid-east country and he is expected to quit the present job to take up the new job soon after the department's anniversary celebration due in March, they say.

A quiet character is to succeed the outgoing talkative one.