---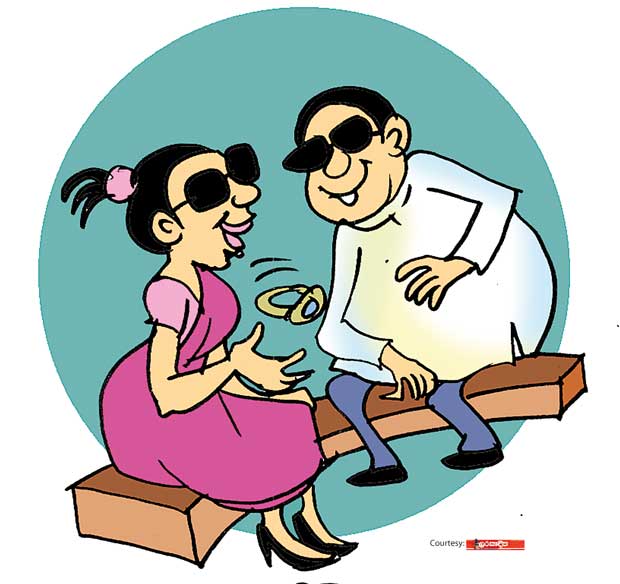 During the debate sessions in the august assembly, some members would meet in a quiet corner to enjoy a chit-chat. What they usually talked about are matters pertaining to their private life.

The other day a young state purohita from the central hills and a fair and lovely member were seen engaged in an intimate conversation in the chamber while a debate was on in full steam. Despite being from opposite sides of the divide the duo are said to be thick chums and would often meet for a chat, they say.

During the lengthy chat, they chanced upon the subject of the high price of gold. The state purohita claimed that the ring he was wearing weighed two pounds.

The fair member immediately contested this statement. "Even a bangle wouldn't weigh that much."
"Just weigh it on your palm if you think that I am lying," the state purohita said extending the ring that he hurriedly pulled off the finger.

"You are right! It weighs even more than two pounds!", the fair member conceded after giving the ring several tosses on her palm.

"As for us, we cannot afford to use so much of gold!" she added in a voice tinged with a trace of sadness, they say.