---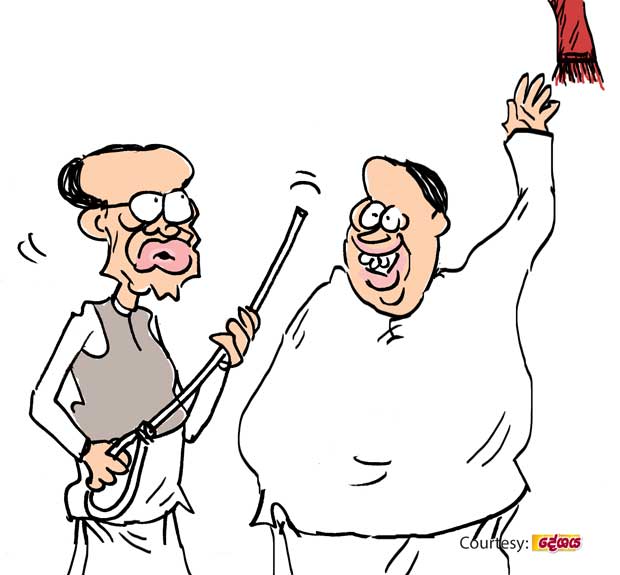 It was a high powered meeting of the big guns of the two main laterals of yahapalanaya. The main purpose of the meeting was to look into the possibility of carrying forward the 'unity' for a further period.

Even before the business on the agenda was to get underway, the Green party delegates had confronted the Betel leaf counterparts with a serious complaint with a show of some anger: "Some of your colleagues have made it a habit to revile our colleagues and our party practically at every public function they attend these days! It's high time they stopped this double game if our cohabitation to proceed any further!"

They even referred by name to some Betel leaf stalwarts at different purohita levels hailing from Colombo, Badulla and Galle districts as the villains of the piece.

The Betel leaf delegates gave an attentive ear to the complaint by the visibly irate Green party ones. The reply they proffered finally showed that they were more worried about the issue than the Green ones. "All that's true…But we are quite helpless. The moment we pull them up, they would go back to their mentor waiting to welcome them at any hour of the day. Therefore, let us bide our time and deal with them at the most opportune time!"