---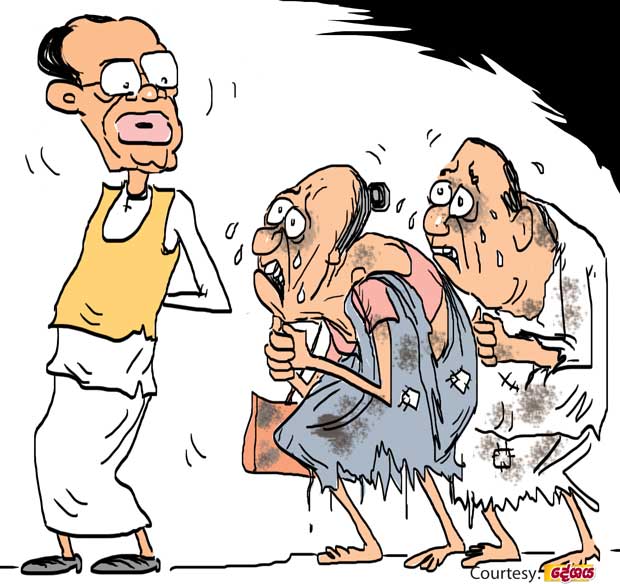 Two Diyawanna members of the Pohottuwa camp representing an area in the country's backwoods had privately met the Yahapalanaya Number One on two separate occasions quite recently.

One of the duo - a member from Wellassa area confiding his financial woes to Number One had promised to throw in his lot with yahapalanaya if he were to be offered at least a Deputy job so that he could get out of his present difficulties.

The other member who met the Number One was a charming fair one. She too had confessed that she was going through many hardships and a Deputy post would help her keep her head above water.
The Number One had agreed to consider their requests, but had failed to give an assurance leaving them in a state of suspense and anxiety, they say.