---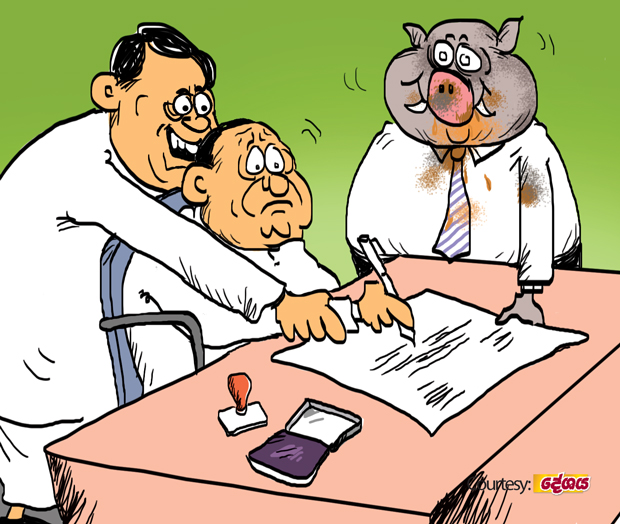 This purohita was a prominent one among those who in the recent past raised a deafening cry denouncing corruption in the public sector.

However, he is reportedly using all tricks in his bag to install an unsavory character as the chairman of a state undertaking related to fisheries without the nod of the purohita in charge of the subject. Incidentally, this enterprising purohita too handled the subject of fisheries once.

The person whom the meddlesome purohita is trying to promote is one who had to face serious sleaze charges in the recent past and his patron, they say, would not dare offer him a high post in his own Ministry.

Meanwhile, inquisitive ones who had been making discreet inquiries have unearthed the reason for meddling purohita's unusual zest for raising the corrupt individual to high office; he wants to pay up a long standing political debt he owes the individual.