---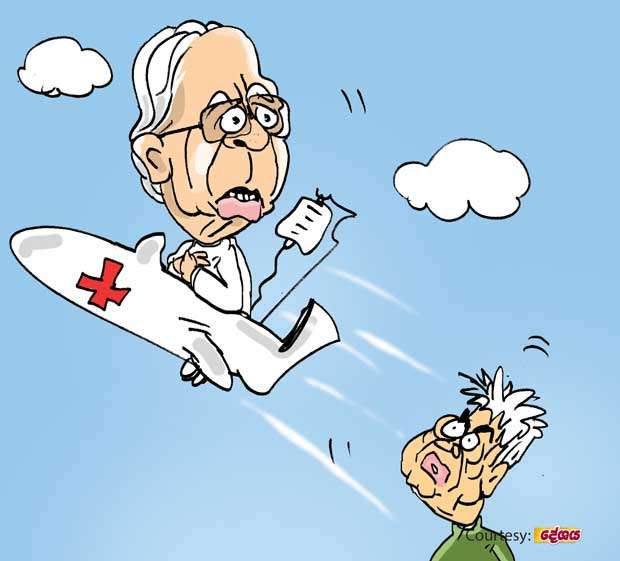 The elderly politico from the East occupying the main chair in the opposition had flown to New Delhi amid the growing din from the no- confidence motion.

By the way, it is a given that whenever a national issue here hots ups, political high-ups from the North would become political pilgrims bound for the Indian capital. However, in this particular case, the opposition bigwig had taken wing to New Delhi for a heart surgery in a hospital there, they say.
Some have heard on the grapevine that elderly politico had a secret meeting with some Green party high-ups and had conveyed the assurance that at least four or five members of his party had decided not to back the no confidence motion.

Meanwhile, another heavyweight from the main political entity in the North had left for the country famous for watchmaking.

Some political observers wonder whether the foreign visits by the Northern bigwigs has anything to do with their frustrating bids to tame some rebels within the party.