---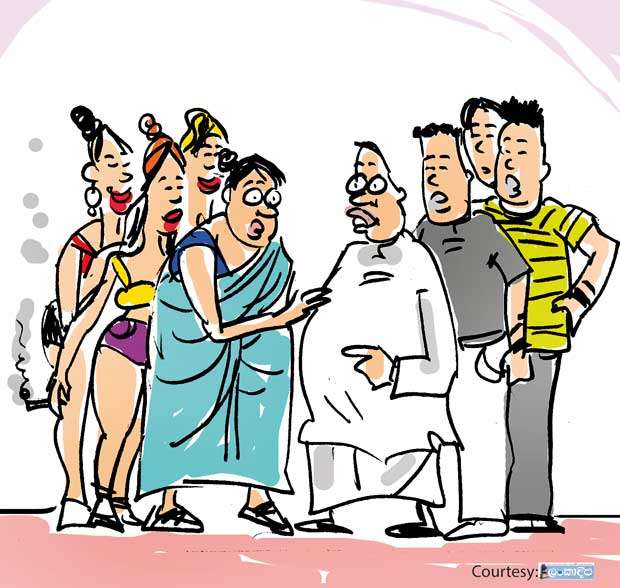 A scuffle between a group of young men including the four sons of a Wayamba provincial politico and some young women led by the young daughter of a prominent female politico of the West that broke out at a city nightclub recently had been hushed up with the female politico taking the initiative to reach an amicable settlement.

Both groups, male and female had been drinking at the club when an argument over a bill payment had led to the ugly scene. The female politico's daughter had to be hospitalized following the ruckus, sources said.

The female politico who rushed to the scene had settled the bill and had advised the provincial politico to take all precautions to keep the affair under wraps, they say.