---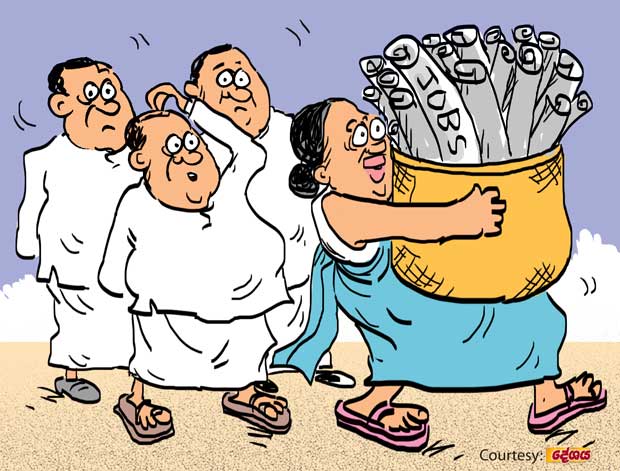 There is a certain learned purohita in yahapalanaya whose decorum and polite speech have earned him much respect.

This purohita took everyone in the august assembly by surprise the other day when he visibly simmering in anger fired a broadside at the talkative economist in the JO group.

Soon after, a group of members were having a chat in the House lobby when one of them made a reference to the yahapalanaya stalwart's unusual outburst earlier in the day. When the subject was brought up, a JO high-up noticed a tell-tale smile playing on the face of a dainty young member. The JO high-up thought that there should be some secret hidden behind the fair one's smile. He went up to her and asked her in an undertone what made her smile.

And the dainty fair one revealed the secret to the JO high-up… The yahapalanaya purohita who slammed the economist of the JO group was on very intimate terms with a comely lady in politics from the South. Now they have fallen out. A crossover is the cause for their estrangement.

The JO group's economist had praised that comely lady to high heavens at a political party held earlier in the day. The learned purohita had gone into a rage when he heard that the economist had used his oratorical skills to place the lady on a high pedestal. The turn for him to address the assembly came soon after hearing the news that angered him. "So he slammed the economist left and right at the first chance that came his way… So you see love-turned to hate is a terrible thing," added the young fair Diyawanna member.