---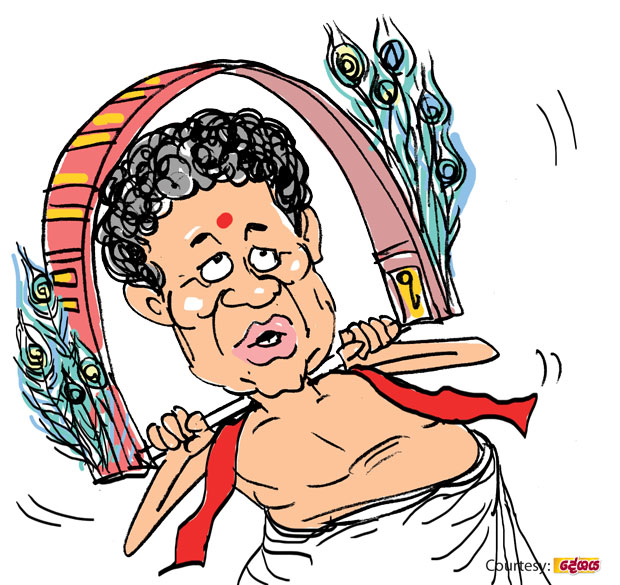 Intriguing stories about a purohita now at the centre of a multi-billion scam are galore these days.

Some Blue party big guns out to drive in the last nail into the beleaguered purohita's political coffin charge that a section of the Green party is trying their best to shield the man caught with his pants down.

Meanwhile, another top-team purohita leading a minor political party is said to be going round telling all and sundry that nothing but his supplications at Kovils had produced the results. This purohita, by the way, was involved in a battle over 'manape' with his colleague now in hot water at the general polls and they have been at loggerheads ever since.