---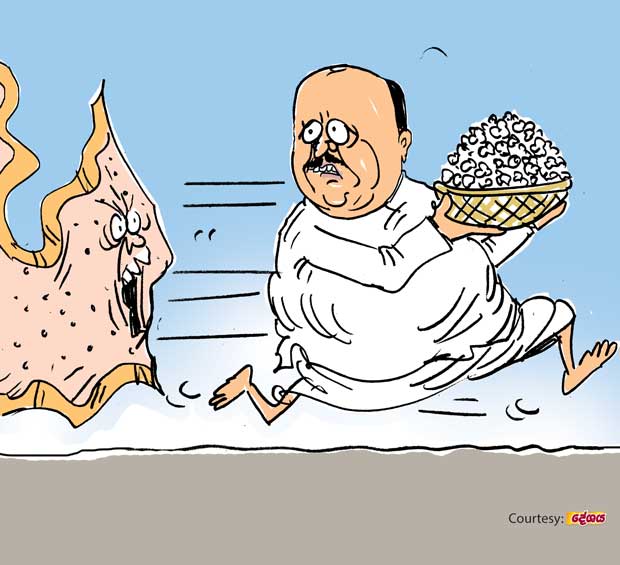 The hullabaloo triggered by the Guinness record bid- sari-pota drama is still making echoes in the hill country. Meanwhile, a Blue party politico recently raised to purohita status in the provincial body is said to be busy planning the ouster of the Chief Purohita blamed for the fiasco to fulfil his own ambition.

The ambitious purohita has already made an appeal to Number One that he be appointed the provincial chief in place of the incumbent now under siege. A sizable section in the provincial body is backing him, they say.

On hearing about underhand moves aimed at his ouster, the provincial chief had reportedly gone to Sri Dalada Maligawa carrying a tray of flowers one evening and spent a long time in silent prayer inside the inner sanctum. According to informed sources, the beleaguered chief had prayed to deities after offering flowers to Sri Dalada to protect his high office from those planning to grab it.