---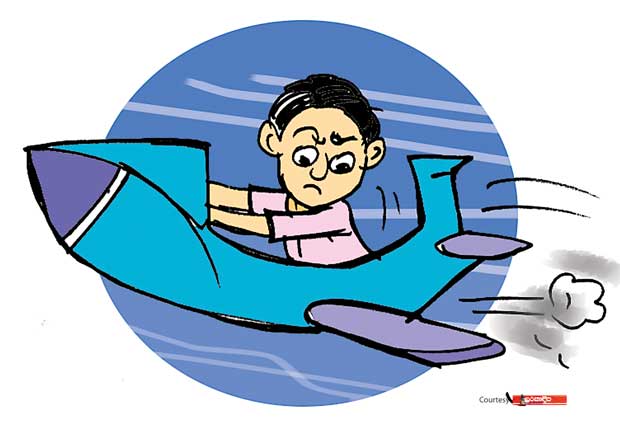 A deputy purohita known to be a close confidant of a onetime powerful political leader has skipped the country, they say.

According to informed sources, the deputy had quietly left the country on information received that he was due to be quizzed by Police sleuths in connection with some complaints made against him to the FCID and the CID.

February 22 this year was the last day he had attended the Diyawanna council and he had not been seen in public ever since.

According to the leave entitlement of Diyawanna members, the deputy could keep away from the sittings of the council up to August this year. And he had dodged questioning by Police with the expectation that the changes in the political climate would lead to dropping of investigations against him by that time, they say.