---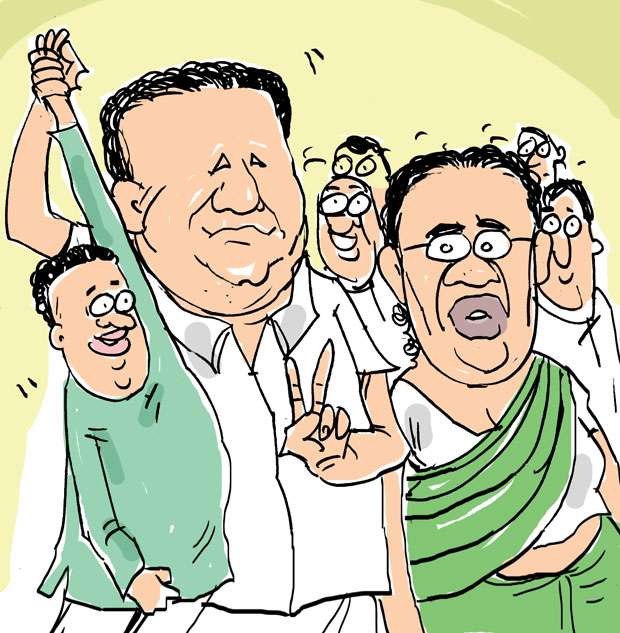 There was a ceremony to mark the inauguration of a housing scheme in the gem-city district recently. The Green bigwig on a mission of providing housing to the poor without a proper shelter was also present on the occasion.

The Green big gun holding deputy status in the party was earlier welcomed by the Green Madam ruling the roost in the district. The young Green Diyawanna member from the district who is embroiled in a protracted feud with the Green Madam too was present.

During the proceedings of the public rally that followed the main ceremony, the Green Madam seated next to the Green big gun was seen in intimate conversation with him, occasionally breaking into laughter as if they were sharing a joke or enjoying a wisecrack.

And then the turn for the Green deputy to address the gathering came.

The Green deputy who began his address amidst loud applause pointed a finger at the young Green Diyawanna member seated on the stage and declared:

"Here's a leader-in-waiting for you! He is quite capable of filling the void left by your onetime great leader, whom we lost at an unexpected hour a few years ago!"

All eyes soon turned to the Green Madam, whose face had gone a shade darker.

The madam who looked quite grim and uneasy left the meeting a few minutes later proffering some excuse, they say.