---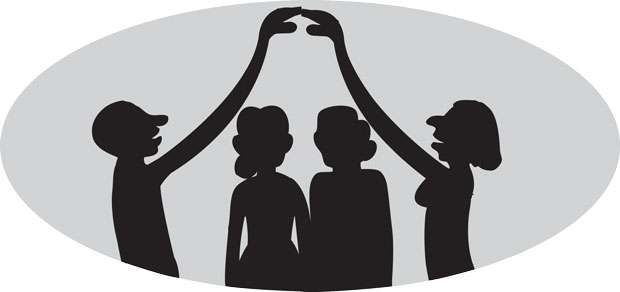 Sri Lanka's Islamic community celebrates Ramadan today, after almost one month of sacrificial and selfless fasting and prayer, in addition to sharing with the poverty-stricken or marginalised people. While wishing them showers of blessings on this day, we hope and pray that our country also will be blessed to bring about inter-religious and inter-racial unity in diversity. We hope this blessing will change the attitude and approach especially of our leaders, so that they will work with honesty and integrity, in a spirit of selfless, sincere and sacrificial service to the people. This blessing will help us take a major step towards building a society that is just, peaceful and all-inclusive. Among those excluded from the mainstream and decision-making processes of society are those caught up in the poverty-trap of a wicked world and also the elderly or the senior citizens some of whom are confined to elder's homes or not given the proper place in their own homes while they have little or no say in decision-making.

Restoring the dignity of the elders is one of the important areas where all religions could work together. An all-religions' solidarity alliance could also play a vital role in poverty alleviation through a more equitable distribution of wealth and resources, in the battle against global warming which is threatening to destroy Planet Earth and in the worldwide campaign for nuclear disarmament.

We referred mainly to the plight of elders, because yesterday was the United Nations' World Elder Abuse Awareness Day. According to the UN, between 2015 and 2030, virtually all countries are expected to see substantial growth in the number of senior citizens and that growth will be faster in developing regions. Because the numbers of senior citizens are growing, it is feared that the extent of elder abuse may grow with it.

The UN says that, while the taboo topic of elder abuse has started to gain visibility across the world, it remains one of the least investigated types of violence in national surveys, and one of the least addressed in national action plans. Elder abuse is a global social issue which affects the health and human rights of millions of senior citizens around the world. The UN, in a resolution, designated June 15 as the World Elder Abuse Awareness Day. It represents the one day in the year when the whole world voices its opposition to the abuse and suffering inflicted on some of our older generations.

The UN has also given some facts which should shock a world that is not only suffering from self-centredness and wickedness, but also puts on a face that befits hypocrites and sanctimonious humbugs. Around 1 in 6 senior citizens experienced some form of abuse in the past year, rates of abuse may be higher for those living in institutions than in the community; elder abuse can lead to serious physical injuries and long-term psychological consequences; elder abuse is predicted to increase as many countries are experiencing rapidly ageing populations; the global population of people aged 60 and older will more than double from 900 million in 2015 to about 2 billion in 2050.
The UN says, elder abuse can be defined as a single, or repeated act, or lack of appropriate action, occurring within any relationship where there is an expectation of trust. This causes harm or distress to an older person. Elder abuse can take various forms such as physical, psychological or emotional, sexual and financial abuse. It can also be the result of intentional or unintentional neglect. In many parts of the world, elder abuse occurs with little recognition or response. Until recently, this serious social problem was hidden from the public view and considered mostly a private matter. Even today, elder abuse continues to be a taboo, mostly underestimated and ignored by societies across the world. Evidence is accumulating, however, to indicate that elder abuse is an important public health and societal problem.

In Sri Lanka, with a hollowed civilization dating back to more than 2500 years, parental care needs to be part of a good family life, whatever religion we practice. We hope that the middle-aged citizens and younger generation will reflect deeply on the virtues and values of caring for their parents, mainly when they are elderly, and often ailing.