---
Mahinda Yapa alleges PM aware of terror attacks...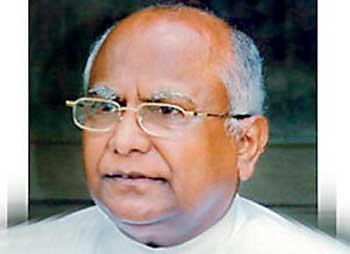 By Sheain Fernandopulle
While saying that they would not attempt to topple the Government or sabotage its affairs at this stage, Opposition assured that they were ready to render any support the Government needs in a bid to recover from the prevailing uncertainties created by the Easter Sunday terror attacks.

Addressing a news briefing, opposition MP C. B. Ratnayake said yesterday they would not try to create dispute among people and added would work towards restoring stability in the country. "It is apparent that some MPs of the Government are not working towards restoring peace and security in the country but eager to secure their votes," the MP said.
"The Government is also afraid of grilling those Muslim MPs, whose names were linked to the recent terror attacks, because they fear of losing their votes," he added. Meanwhile, MP Mahinda Yapa Abeywardena said Prime Minister Ranil Wickremesinghe was well aware of the imminent terror attacks and added that he let it happen. He also reiterated that they were ready to give their hand to the Government at this critical state of affairs.

Moreover, MP Vasudeva Nanayakkara said the Counter Terrorism Bill which the Premier anticipated bringing in Parliament, was not something that would suppress or eliminate terrorists but relieve terrorists and tame the media.

Meanwhile, MP Nanayakkara proposed that Cardinal Malcolm Ranjith should be awarded with the Nobel Peace Prize for his endeavour to calm the prevailing situation, which would have transformed into a serious conflict between Sinhalese and Muslims.