---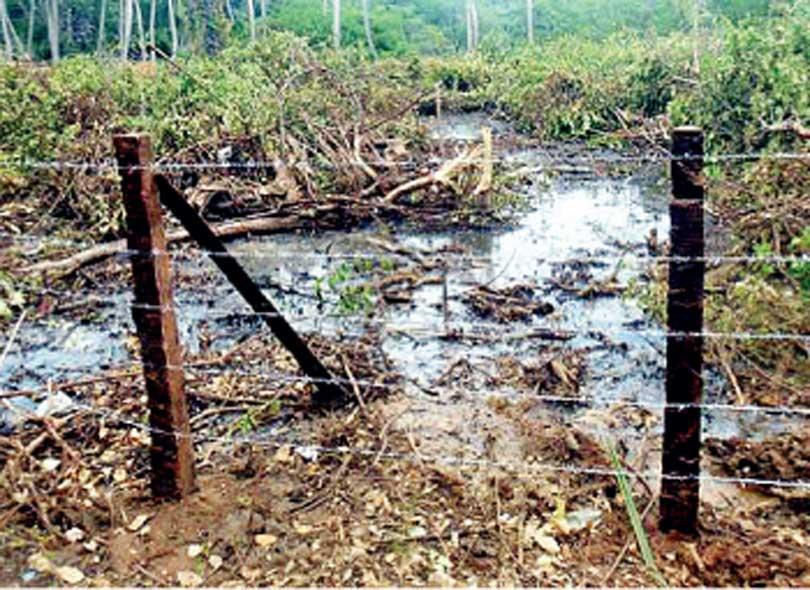 By Pathama Kumari Kankanamge
Residents of the area expressed concern about the ongoing wanton destruction of mangroves on the banks of the Odaya river in Kappaladiya in Kalpitiya and its reservation.

They pointed out that the Forest Conservators of the Ministry of Environment who had launched a campaign to protect mangroves all over the country remained inactive regarding it.

The workers clearing the mangroves said a Grama Niladhari of the Kalpitiya Divisional Secretariat had deployed them on daily wages. Residents of the area said the mangroves were removed with a back-hoe under the supervision of the Grama Niladhari.

They said a senior police officer and the Grama Niladhari visited the scene and threatened the fishermen who were curious about their visit.

OIC Kalpitiya police A.R.M. Moushan who first refused to comment on the issue said he had not received any information in that regard. Later he said the land belonged to the Grama Niladhari concerned and that the Divisional Secretary had permitted him to clear the land.

However, our attempt to contact Divisional Secretary Dilrukshi Fernando failed as she did not answer the telephone. Meanwhile District Secretary Chandrasiri Bandara said it was illegal to destroy mangroves in any land and that he would informed the Wildlife Conservation Officers to investigate.