---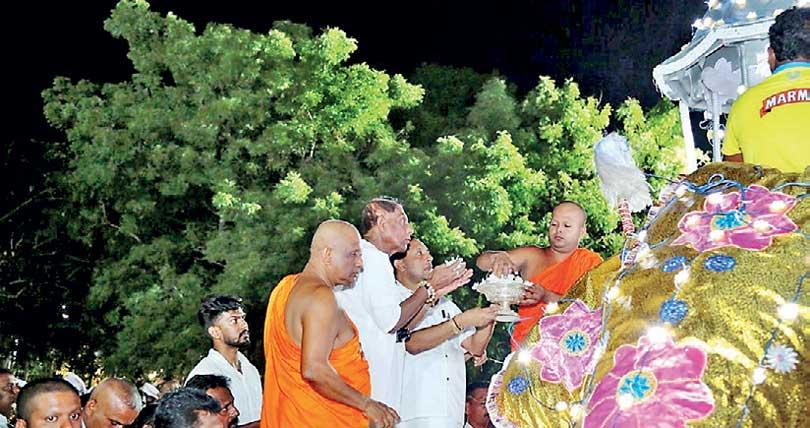 By K.G.Karunaratha
The 'Dakunu Dalada Perahera' that is scheduled to be held annually in the historic Sacred Area of Somawathiya in Polonnaruwa was held on Esala Full Moon Poya day.
This Perahera was organised by the Buddha Sasana Ministry with the Government Institutions in Polonnaruwa District under the guidance of Minister of Buddha Sasana, Gamini Jayawickrema Perera and according to the 'Anusasna' of historic Somawathiya Raja Maha Temple Chief Incumbent Ven. Pahamune Sri Sumangala Nahimi.

To mark the inaugural occasion, the Minister placed the Sacred Casket of Relics on the back of the 'Mangala Hasthirajaya'.

A large number of people had come to see the Perahera which consisted of various cultural features including Up-country, Low country and Sabaragamuwa dances with elephants.