---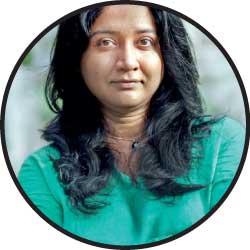 Two books related to English language teaching by Gratiaen Award winning writer Madhubhashini Disanayaka Ratnayake, Grammar through Literature and a memoir A Thousand Voiced Choir published by Godage International Publishers will be launched on September 23 at the National Museum Auditorium at 2 pm. The Vice Chancellor of the University of Sri Jayewardenepura, Prof. Sampath Amaratunge will be the Chief Guest. Parvathi Nagasundaram, former Head of the Department of English, University of Sri Jayewardenepura, will be the Guest of Honour.
Introduced as an experiment that is 'fascinating' and suggested as a book with a holistic view of life and learning by Professor Rajiva Wijesinha, Grammar through Literature is a non-traditional grammar book that uses a novella written by the author and classic poems of English literature to take students through the basic points of grammar and fundamentals of writing. The book also offers readers the opportunity to appreciate English literature. A Thousand Voiced Choir is a memoir by the author of the first two years as Head and Senior Lecturer of the English Language Teaching Unit of the University of Sri Jayewardenepura, in which many issues dealing with teaching English to undergraduates are discussed and the solutions arrived at in one faculty of one university. The book is sure to create an interest for English.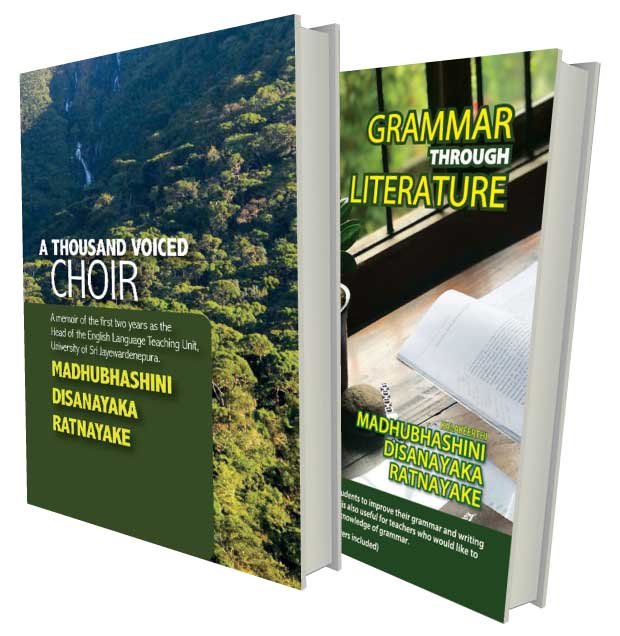 Expected to speak at the launch are Professor of the Sinhala Department at Peradeniya University, Liyanage Amarakeerthi and Dr. Kennedy Jeevaretnam, Head of the Languages Department and the ELTU at Eastern University. The speakers are expected to touch upon issues faced by Sinhala and Tamil speakers related to learning and teaching English as a second language. Also expected to comment on the memoir is Vishaka Nanayakkara, Head of the Decision Science Department of Moratuwa University. Dr. Chitra Jayathilaka, Senior Lecturer of the English Department of the University of Sri Jayewardenepura will speak on the grammar book. The event is open to the public.
The book will be launched on September 23
at the National Museum Auditorium at 2 pm