---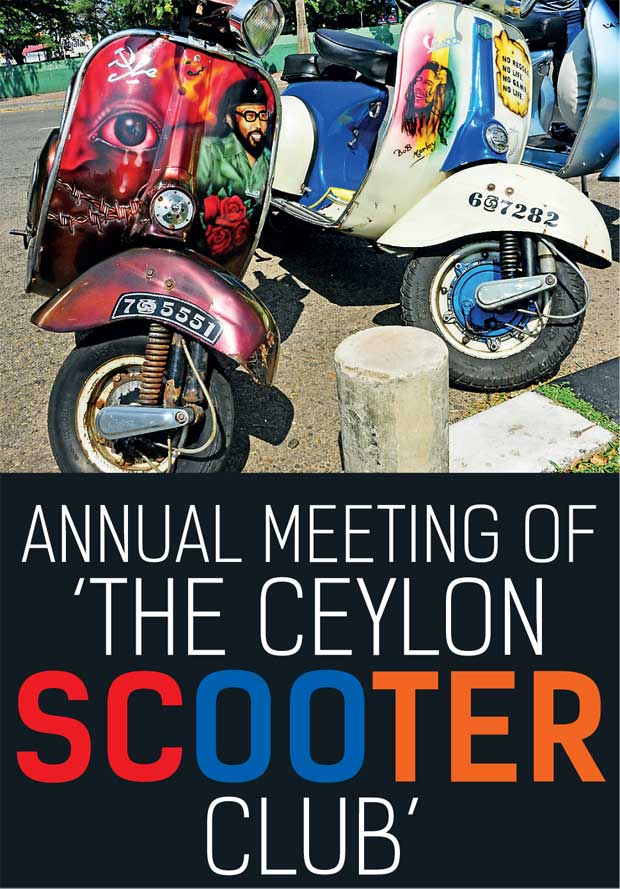 While car people have the wherewithal to form clubs and hold meets and rallies, the humbler two wheel crowd have lacked such organizational ability. There are several small and scattered groups of motorcycle riders all over, but the Ceylon Scooter Club is perhaps the largest and best organised body of its kind in Sri Lanka right now. About 50 machines and twice that number of people turned up for their annual meeting on Feb. 04, held this time at the Mahaveli Centre, Colombo 07.
It was a colourful event with brightly painted Vespas and Bajajs visible everywhere. Some members came in colourful sarongs while others opted to pay more attention to their machines than dress, with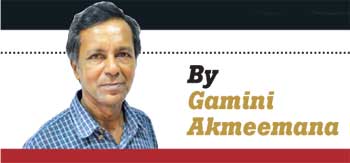 some machines covered with pictures and graffiti. Despite its colonial-sounding name, the CSC was formed just a decade ago by a handful of young enthusiasts. Today it has members all over the country, and members cover the social spectrum from mechanics to businessmen and expatriates.
It's open to classic scooters (loosely defined as older than 1990s registration) and Italian Vespas seem to pre-dominate, though closely followed by Indian machines. Once familiar names such as Douglas and Lambretta have become rare sights. Most of the older machines on show were the seemingly indestructible Vespa 150cc's from the 1960s and 70s. But That durability owes much to the availability of spares. Given that fact, it's quite understandable that the owner of Kuruppu Motors, Panchikawatta was invited this time as chief guest.

S. Kuruppuarachchi as well as his son Kushan (a scooter enthusiast who rode a Bajaj Classic for the event) are important to the existence of the country's small and struggling scooter community. While they are not the only scooter spare parts dealers in Colombo, their knowledge, stock of spares (new parts imported from Italy and India as well as old and junked machines) enthusiasm for scooters and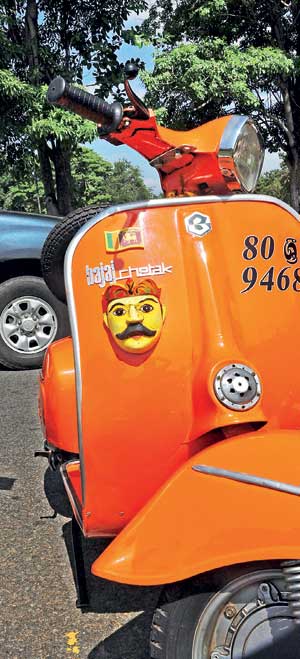 willingness to help are crucial in keeping the dwindling number of classic scooters running.
India too, plays a big part in the classic scooter story. Bajaj went into the scooter business by making Vespas under license, and changed the name to Bajaj (with different styling) when the license expired. LML too, made Vespas in India. The scooter went out of fashion when Bajaj shifted to making motorcycles. But these classic machines are avidly sought by enthusiasts today to be restored, even getting exported to Europe. Similarly, classic scooters have become fashionable in Sri Lanka as well.

Kuruppuarachchi recalled that he owned his first scooter back in 1961, when the parents of many CSC members were still in school. Unlike many car clubs, where organizers tend to be grey-haired, the CSC is run by a young crowd. The launching of an official website was announced, including a knowledge hub where scooter owners have access to technical advise, service manuals and other technical data. The website offers too, a 'help' network of garages and mechanics all over the island in case of breakdowns and emergencies.
Along with spare parts dealers, mechanics are supremely important to scooter riders. Those who know how to diagnose and fix a classic scooter are now a rare breed. The CSC has a network of such mechanics and several were invited to the meeting – K. A. Sumanadasa, Asoka Jayasuriya, Joseph, L. R. S. Pieris and L. R. S. Nishantha.
The club expects to hold four annual events such as two-day or three-day scooter tours. After the meeting's conclusion at noon, members rode to the Independence Square for a photo shoot. This is evidently an outfit which runs on a mixture of goodwill, enthusiasm and an abiding love for scooters.