---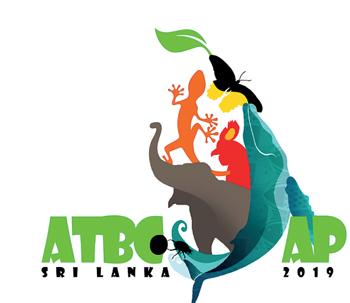 The Association for Tropical Biology and Conservation (ATBC) founded in 1963, is the world's largest and oldest academic society dedicated to the study and conservation of tropical ecosystems. The society is international in scope, with as many as 65 countries partnering in its activities.

This year, Sri Lanka will be the proud host of the Asia-Pacific Chapter - ATBC (ATBC-AP 2019) scheduled for September 10-13, 2019, at MAS Athena, Thulhiriya. This is the first ATBC conference to be held in Sri Lanka.

The expanding human population worldwide has exacerbated forest loss and fragmentation, particularly in the tropical region, imposing considerable threats to the planet's biodiversity. The urgent need to plan for the sustainable management and conservation of our biological resources, cannot be therefore overemphasized. The Global Assessment Report on Biodiversity and Ecosystem Services of Intergovernmental Science-Policy Platform on Biodiversity and Ecosystem Services approved at the seventh session of the IPBES Plenary (#IPBES7), April 29 – May 4, 2019 further reiterates this fact.

In this backdrop, the theme for ATBC-APC 2019 focusing on "Bridging the elements of biodiversity conservation: Save, Study, Use" is a timely reminder of the critical roles of both conservationists and resource users.

ATBC-AP2019 conference strives to bring together to a common platform both resource users and conservation practitioners, to share their knowledge and experiences to (i) devise more feasible and sustainable means of resource utilization and conservation, (ii) develop innovative and effective ridge to reef conservation practices, (iii) initiate and implement conservation financing and planning and (iv) strengthen public-private partnerships.

The programme will comprise of plenary talks, technical sessions and discussions. Professor Emeritus C.M. Maddumabandara (University of Peradeniya) and Dr. Sejal Worah (Programme Director, World Wildlife Fund, India) will deliver Key note addresses at this event. Distinguished plenary speakers include; Professor Emeritus Savitri Gunatilleke (University of Peradeniya), Professor Emeritus Peter Ashton (Harvard University), Professor Vojtech Novotny (Czech Academy of Sciences), Professor Edward Webb (National University of Singapore) and Professor Madhu Verma (Indian Institute of Forest Management). Over 30 symposia will be included within the conference covering diverse areas related to saving, using and studying biodiversity.
The programme will also include field and laboratory workshops led by local and international experts.

Aimed at nurturing the next generation of conservation biologists and ecologists in the Asia-Pacific region, the conference offers a golden opportunity for young researchers to present their research in this area. Abstracts for technical sessions will be accepted till May 30, 2019.

The organizing committee consisting of both local and international academics and professionals, is led by Dr. Enoka Kudavidanage, Sabaragamuwa University (Conference Chair and ATBC country representative) and Dr. Sampath Seneviratne, University of Colombo (Conference Co-chair).

Further details are available at (http://atbcap2019.org/index.html). Please write to atbc.apsl2019@gmail.comfor any clarifications.