---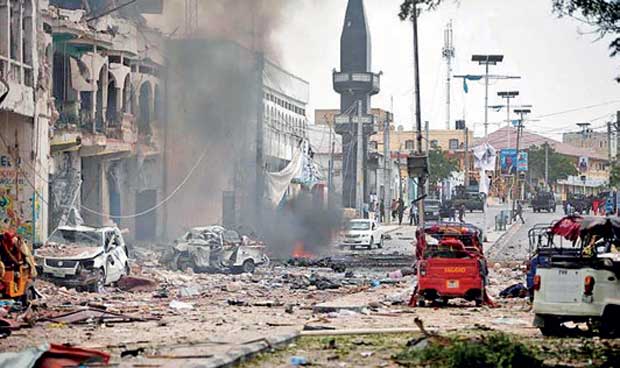 REUTERS, 25th JANUARY, 2017- Islamist militants rammed a car bomb into the gate of a hotel in Somalia's capital Mogadishu on Wednesday and stormed inside, killing at least 15 people, government officials said.

Gunfire rang out as fighters entered the Dayah Hotel, which is popular with politicians. A second blast shook the area shortly afterwards, injuring several journalists and others nearby.

Colonel Abdiqadir Hussein, a police officer, told Reuters that security forces eventually managed to secure the building.

"We have rescued the people and concluded the operation at Dayah hotel. The security forces are now inside the hotel and we shall give further details of casualties later," he said.

Duniye Mohamed, a doctor at Madina hospital, said some of the people taken there were very seriously wounded. "The preliminary casualty figure is 15 people dead including four security forces and 11 civilians; 51 others were wounded in the two blasts at the hotel," Security Minister Abdirizak Umar told reporters at the scene.