---
The JVP also remembers those who died due to riots
The Government should look into these matters and brief the UNHRC during its sessions in March next year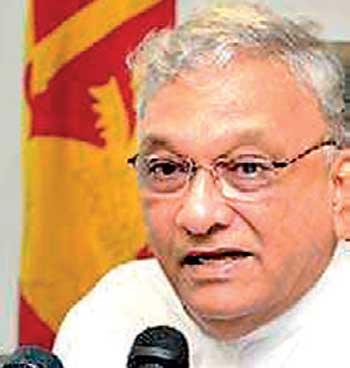 By Ajith Siriwardana and Yohan Perera
SJB MP Chief Opposition Whip Lakshman Kiriella said yesterday that there was no issue in remembering war victims claiming that war victims are remembered in any civilized country.
He told Parliament that the UN Human Rights Council has raised concerns in its recent resolution passed against Sri Lanka on the restrictions of remembering war victims and demolishing war memorials.

He said German and British soldiers who died in the Second World War were remembered every year and added that the Janatha Vimukthi Peramuna (JVP) also remembers those who died due to riots.

Speaking during the Committee stage debate on the expenditure head of the Foreign Ministry, he said the UNHRC had raised concerns on several other matters such as militarising civil matters, media freedom, independence of the judiciary and Human Rights.

The MP said the Government should look into these matters and brief the UNHRC during its sessions in March next year.