---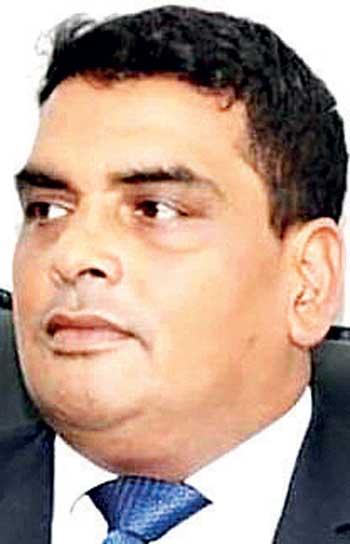 A.M. Jaufer
Registrations open till Sept. 22 ; Event from Oct. 25 to 29 in Ras Al Khaimah
The first ever mega Business & Trade Forum is to be held in UAE, and the Sri Lanka - RAK Business Forum & Trade Fair is to bring together over 25,000 of visitors per day consecutively for 5 days including institutional and high-net worth business delegates, buyers from the regions including Middle East & North Africa, Asia, South East Asia, Europe and Americas.
"This will be a key to kick starting new destination and business relations with Ras Al Khaimah and Sri Lanka, each one being one of the fastest-growing tourist destinations in their respective regions, with abundant investment opportunities," A.M. Jaufer, President - Chamber of Tourism & Industry (CTIS) said.

He said the Sri Lanka - RAK Business Forum & Trade Fair is scheduled to be held from October 25th to 29th at RAK Expo Center from 9 a.m. to 9 p.m. at Ras Al Khaimah, United Arab Emirates. There will be over 200 stalls at the trade fair.
"We believe this event's success will position Sri Lanka and our country's products and services in the world's fastest growing destination, the United Arab Emirates - the 3rd richest country in the world and the Gulf region, Jaufer further added.

This event will further enable Sri Lankan Businesses to explore new opportunities and to strengthen business collaboration in the Middle East and North African Region at a time Sri Lanka is moving towards strengthening the economy with social and economic revival.
The event is being held with the guidance of Sri Lanka's Presidential Secretariat, Ministry of Foreign Affairs as it is significant to bolster bilateral relations between Sri Lanka and the UAE.

The Sri Lanka - RAK Business Forum & Trade Fair 2023 is a ministerial and business leaders' conference and a large trade fair of Sri Lankan business companies. The event is organized by Federation of Chambers of Commerce and Industry of Sri Lanka (FCCISL) and Chamber of Tourism and Industry Sri Lanka (CTISL) in partnership with Ras Al Khaimah Chamber of Commerce and Industry (RAK CCI) and in collaboration with Government of Sri Lanka.