---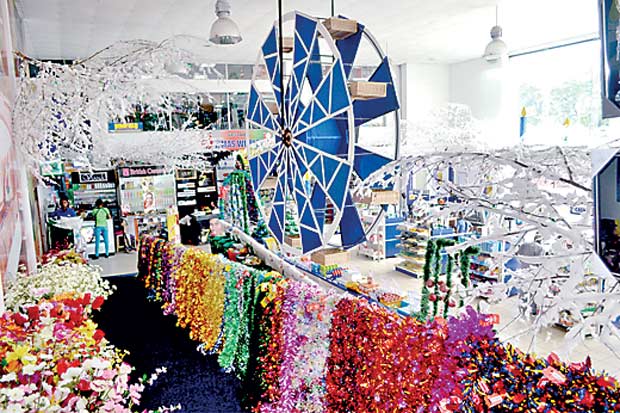 Shopping at Arpico supermarkets is set to rise to a new frenzy this festive season, following the retail giant's announcement that 50 families can win thrilling all-expenses-paid visits to some of Asia's most exciting theme parks for purchases starting at just Rs 3,000.

Two hundred air tickets and 50 tour packages with visas, hotel accommodation, meals and even spending money are up for grabs in this unbeatable promotion titled 'Win a thrilling Christmas,' provided the purchases surpass the minimum value specified, and include at least three nominated brands.

To be won are visits to Disney Land Hong Kong, Wild Wadi Dubai, Lego Land and Sunway Lagoon in Malaysia, Universal Studios and Sentosa Island in Singapore, and Dream World and Siam Ocean World in Thailand.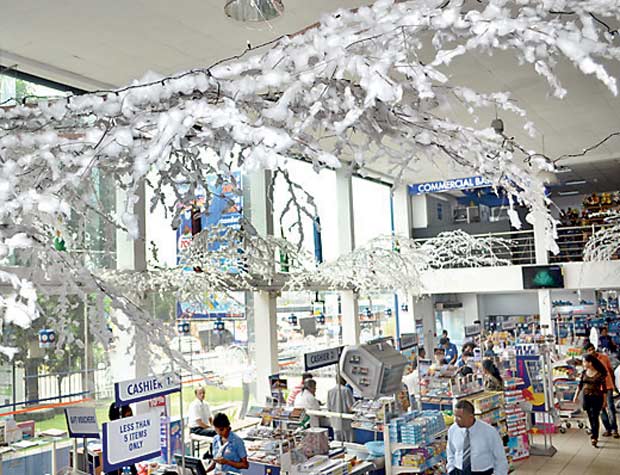 "Christmas shopping is universally a family activity, and Arpico recognises this by pulling out all stops to ensure that we have something for everybody," said Minodh de Sylva, Head of Marketing at Richard Peiris Distributors. "Our Christmas shopping promotions are inspired by the same concept, and this year, we offer our shoppers a chance to win truly thrilling overseas visits, which the whole family can enjoy."

The promotion encompasses all Arpico Supercentres, Arpico 'Daily' Supermarkets and Showrooms in Sri Lanka, he said.

Décor at Arpico retail outlets reflect the theme of a 'thrilling Christmas' and seek to evoke the atmosphere of the theme parks to which trips can be won. A series of in-store promotions and competitions at which instant gifts can be won in December is also on the cards, the company said.

This year's 'Win a thrilling Christmas' promotion is structured to increase the chances of winning as the value of purchases increases. For example, purchases to the value of Rs 3,000/- to Rs 7,500 with three nominated brands will be assigned one coupon for the draw.

Purchases to the value of Rs 7,500 to Rs15,000 with three nominated brands will receive three coupons for the draw, while purchases totalling Rs 15,000 or more will be entitled to five coupons, the retailer said.

The promotion period is from 22nd November to 10th January 2016.

The nominated brands for the promotion are Anchor, Anlene, Newdale, Pedia Pro, Clogard, Colour Me (Deodorant & Eau de Toilette), Flora Tissues, Goldi (Sausages & Meat Balls), Harpic, Heinz, Impulse (Deodorant & Eau de Toilette), Kellogg's, Lifebuoy, Lysol, Khomba Baby, Little Princess, Marina, Munchee, Milo, Crescent, Revello, Sera, Surf Excel, St. Clairs, Stella and Aer (Air Fresheners), Tiara, Todlo and Vim.

The Arpico retail chain now comprises of 17 Arpico Supercentres, 19 showrooms and 21 Arpico Daily mini supermarkets. The Arpico Supercentres, the company's flagship outlets, offer extensive parking, bill payments, banking facilities, lifestyle needs and the widest range of products ranging from household goods, electronic appliances to kitchenware and furniture, with the promise to shoppers that they are the most convenient shopping destinations in the country.

Richard Pieris & Co. PLC is a diversified business conglomerate with a rich history of 83 years. Its flagship brand 'Arpico' is one of the most powerful local brands in Sri Lanka for over 50 years, serving the community with a diverse range of products across many sectors such as manufacturing, plantations, financial services, exports, FMCG, construction, logistics and retail. A diverse melting pot of talent, comprising a workforce of over 30,000, Richard Pieris & Company PLC is one of the largest employment providers in the private sector in Sri Lanka.
---
Add comment

Comments will be edited (grammar, spelling and slang) and authorized at the discretion of Daily Mirror online. The website also has the right not to publish selected comments.

---