---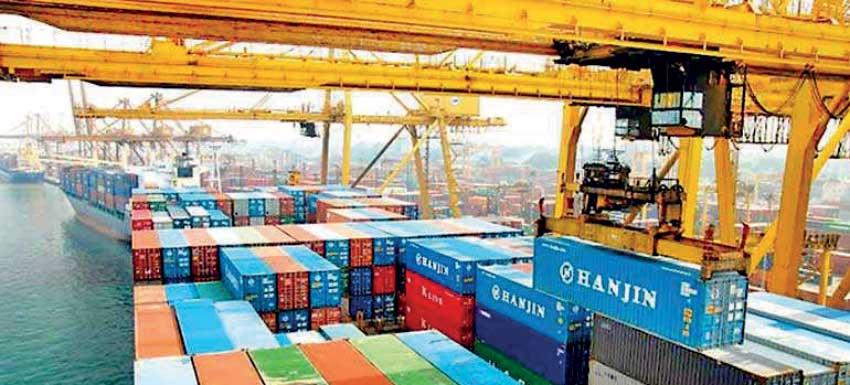 Exports earnings recover largely due to lower base
Imports surge amid bloated oil bill due to higher global prices
Cumulative deficit widens to US$ 2.95bn from US$ 2.69bn YoY
Sri Lanka's trade deficit widened in April for the second consecutive month amid rising global oil prices and slowing down of exports.

The trade deficit rose to US$ 889 million in April compared to US$ 840 million a year ago and US$ 832 million in the previous month.

The merchandise exports in April recovered to its highest ever value for a month of April, recording an increase of 189.8 percent year-on-year (YoY) to US$ 818 million largely due to a lower base.

However, it declined by 25 percent on a month-on-month (mom) basis reflecting the early impacts of the third COVID-19 related lockdowns that were imposed since the third week of April.

Meanwhile, merchandise imports sharply rose by 52.1 percent YoY to US$ 1.7 billion in April. However, it was US$ 200 million lower than in the previous month.

Terms of trade which is the ratio of the price of exports to the price of imports, deteriorated by 5.5 percent YoY in April as import prices accelerated at a faster pace than export prices.

The cumulative deficit in the trade account widened to US$ 2.95 billion from US$ 2.69 billion in the same period in 2020.
The largest contributing factors for the trade deficit widening were; US$ 320.3 million increase in import expenditure on fuel, US$ 227.5 million on machinery and equipment, US$ 169.7 million on textiles and textile articles and US$ 109.1 million in chemical products.

Meanwhile, earnings from almost all key merchandise export categories grew by record levels recovering from a low base.In April, industrial exports rose by 302.5 percent YoY to US$ 647million driven by recovery in textile and garment export which rose by 461.2 percent YoY to US$ 366 million. Further, export earnings from rubber products rose by 154.4 percent YoY to US$ 61.6 million while earnings from gems, diamonds and jewellery imports recovered to US$ 24.2 million from nearly zero exports a year ago.

Notably, earnings from the export of petroleum products improved on YoY basis and MoM to US$ 36.3 million in April driven by higher naphtha exports, while earnings from bunker and aviation fuel declined with the significant reduction in volumes of aviation fuel and bunkering fuel supplied to aircraft and ships that arrived. Export earnings from agricultural goods rose by nearly 38 percent YoY to US$ 166 million led by tea export earrings, which grew by 1.1 percent YoY US$ 79.3million. The cumulative merchandise export income for the first four months rose by 29.6 percent YoY to US$ 3.8 billion.

Meanwhile, import expenditure on consumer goods rose by 7.9 percent YoY to US$ 278.6 million in April with declines recorded in both food and beverages and non-food consumer good categories. "Import expenditure decreased on a month-on-month basis for items such as sugar and confectionery; vegetables (mainly big onion, lentils and potatoes); dairy products (mainly milk powder); spices (mainly chillies); and oils and fats. Also, under non-food consumer goods, import expenditure declined on a month-on-month basis on telecommunication devices (mainly mobile phones); medical and pharmaceuticals; and home appliances (mainly refrigerators and fans)," the Central Bank said.

Import expenditure on intermediate goods driven by the fuel import bill rose 88.6 percent YoY in April, but declined by 4.9 percent over the previous month. The fuel import bill surged 239.2 percent YoY to US$ 413.2 million in April.
"The average import price of crude oil increased to US$ 66.44 per barrel in April 2021 compared to US$ 64.07 per barrel in February 2021, while there were no crude oil imports in March 2021 due to the closure of the refinery for maintenance," the Central Bank said.

In addition, import expenditure on fertiliser increased noticeably to US$47.1 million in April due to higher import prices and volumes over March while the increase in import expenditure on mineral products was led by cement clinker imports. Meanwhile, import expenditure on investment goods increased by 41.4 percent YoY in April to US$ 353 million. However, it declined from US$ 416.3 million recorded in the previous month led by low import expenditure on electric motors and generator sets; office machines; medical and laboratory equipment; and turbines.

In contrast, import expenditure on lorries, pumps, mineral products, agricultural machinery, insulated wires and cables, and ceramic products increased in the month compared to the previous month.

Overall, the cumulative import expenditure increased by 20 percent YoY to US$ 6.78 billion in the four-month period. Meanwhile, in terms of the country's major inflows to the current account, workers' remittances continued to rise recording 38.3. percent YoY growth in the month and 38.3 percent YoY growth in the four-month period.
In the four-month period, inflows from workers' remittances reached US$ 2.39 billion.

"The high growth rate was attributed to the base effect of the corresponding month in the previous year when the first wave of COVID-19 pandemic was set in as well as the seasonal impact due to the Sinhala and Tamil New Year," the Central Bank said.