---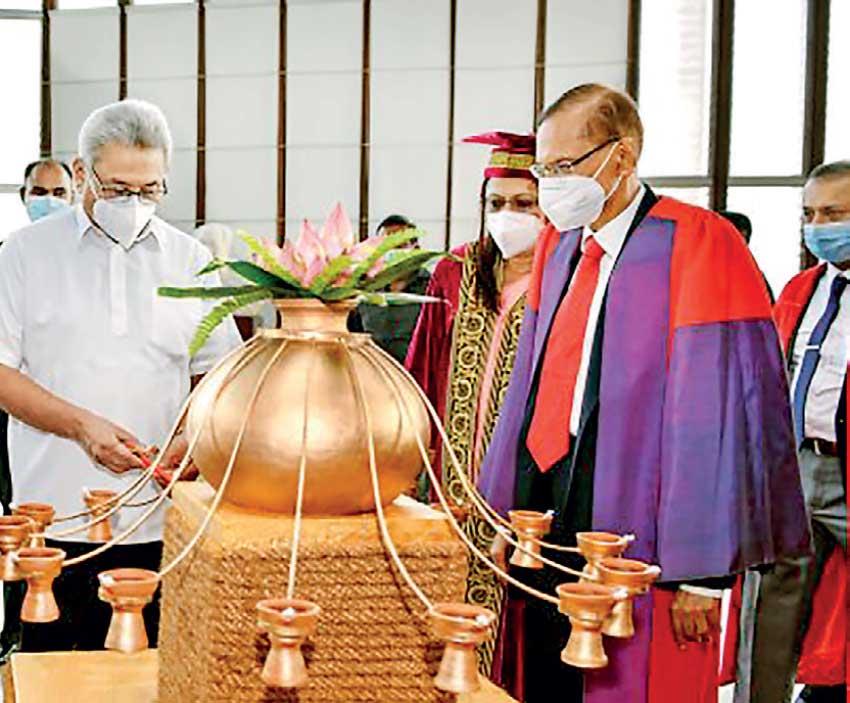 The inaugural ceremony of the conversion of the Gampaha Wickramarachchi Indigenous Medical College into a university was held under the patronage of President Gotabhaya Rajapaksa, at the Bandaranaike Memorial International Conference Hall in Colombo, on Thursday.

The Gampaha Wickramarachchi University of Indigenous Medicine (GWUIM) was inaugurated as the first university in Sri Lanka dedicated to indigenous medical education, the Government Information Department said.
Started in 1929 by Ayurveda Chakravarty Pandith G.P. Wickramarachchi, with 20 students, the centre of learning the Siddayurveda tradition of medicine was established in 1995, as the Yakkala Wickramarachchi Indigenous Medical Institute, affiliated to the University of Kelaniya. It was proposed to turn the institute into a university in 2011.The GWUIM has been established with effect from March 1, 2021, with the objective of promoting it as a centre for indigenous medical education in the South Asian region.

The university will have full-time academic programmes and also introduce new part-time postgraduate and extension programmes as an initiative to promote and educate the public on indigenous medicine of
Sri Lanka.

Seven new courses have been added to its curriculum and 350 students in groups of 50 students will be enrolled for the year 2021, based on the results of the 2020 GCE Advanced
Level examination.

President Rajapaksa unveiled the name plate of the GWUIM and opened the four-storey building.The President launched the university website and signed the University Guest Book.