---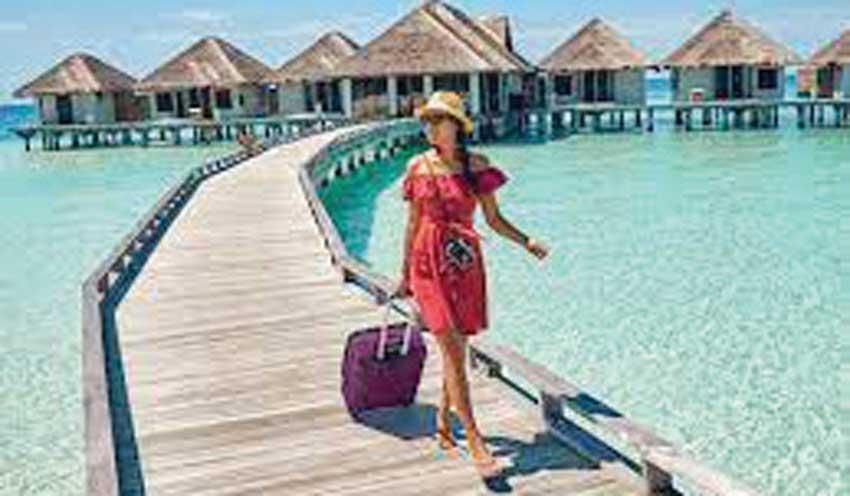 Arrivals as of September 13 exceed 800,000
August arrivals surpass pre-pandemic levels
India, Russia, and Germany emerge as key source markets
The Maldives continues to remain successful in attracting travellers despite the pandemic and has welcomed over 800,000 tourists since the start of
the year. The archipelago is well on track to reach its target of welcoming 1.3 million visitors for 2021 with the number of arrivals for the month of August already surpassing pre-pandemic levels.

According to Ministry of Tourism of the Maldives, as of September 13 a total of 809, 764 visitors entered the nation.
Daily statistics reveal that September's arrivals have increased by 9.2 percent in comparison to the 49,261 arrivals recorded during the same period in 2019, the Tourism Ministry shared.

Of the total arrivals figure recorded so far this year, 92,103 tourist arrivals were recorded during January and 96,882 visitors were welcomed during February.

Arrivals in March were at 109,585 making it the second highest figure recorded so far in 2021. In April, Maldives welcomed 91,200 arrivals, followed by 64,613 in May.

However, in June, tourist arrivals dropped to 56,166 which the Tourism Ministry said was due to the restrictions and precautionary measures implemented to cushion the group of islands against the Covid-19 fourth wave.

July saw 101,818 visitors welcomed into the Maldives, and in August the monthly arrivals bounced back, reaching 143,599 arrivals due to the easing of travel restrictions.

Russia continued to dominate the Maldives tourism markets within the first few months of the year after arrivals from India started declining following the travel restrictions imposed on visitors from South Asia again. However, India regained its position as the leading source market, contributing to 22.4 percent of the total arrivals.

At present, Russia ranks second by contributing 20.4 percent, while Germany is the third largest tourism market, contributing 5.9 percent.

United States, Ukraine, Saudi Arabia, Spain, United Kingdom, Kazakhstan and France are also considered some of the biggest tourist markets for the Maldives.

The Maldives tourism industry is gearing up to mark 50 years next year, which is to be celebrated as the golden year of tourism in the Maldives.

During 2020, Maldives recorded 555,494 tourist arrivals, which was a drastic plunge from the previous year's 1,702,887 arrivals.