---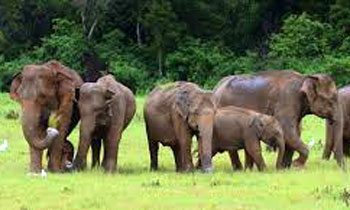 Wildlife conservation officers are concerned about the on going clearing of the jungle in the Hambantota wildlife zone without declaring the boundaries of the proposed Wild Elephant Management Zone.
They said more than 400 wild elephants had lost their natural habitats making them to roam into human habitats. They pointed out that this alarming situation aggravated the human elephant conflict.
Chairman of the Wildlife Conservation Research Institute Dr. Prutuvi Raj Fernando said the only way to prevent this situation was to declare the proposed Wildlife Management Zone but it had been dragging on for years.
He said the relevant authorities were reluctant to implement it and that over 50 per cent of the proposed forest reserve had been cleared. (Santha Gamage)