---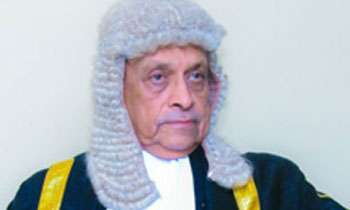 An unnecessary conflict had been created between the Legislature and the Executive, Speaker Karu Jayasuriya said in a letter to President Maithripala Sirisena today.
"The move taken by you on October 26, has created a severe instability in the country. The respect and honour acquired by you, is deteriorating," the letter said.
He said that representing the majority in Parliament was not being biased but adhering to democracy and maintaining democratic principles.
"I assure you that the 122 MPs, who voted in favour of the no-faith motion against the Government and Prime Minister Mahinda Rajapaksa yesterday, were all present in Parliament.
"Although I attempted thrice to carry out the voting in a proper manner, the tense situation prevailed in the Chamber prevented me from doing so," the Speaker has said.
"I urge you as the President of Sri Lanka to give heed to the majority and thereby protect the country from the prevailing peril and put an end to the current crisis," he added.
Full Letter