---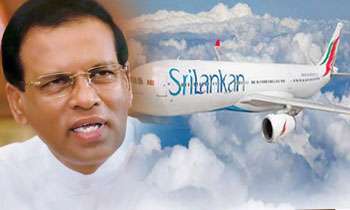 SriLankan Airline has said that it had stopped serving cashews after President Maithripala Sirisena flew into a rage over cashew nuts served to him on a flight to Colombo, the AFP reported on Wednesday.
An Airline spokesman said it has responded by clearing its stock of cashews which are only served in business class and would change its Dubai-based supplier.
Speaking at a farmers' event held in Hambantota on Monday, President Sirisena said, "Returning from Kathmandu, I was served some cashews on board a SriLankan flight, but it was so bad even a dog wouldn't eat it. I want to know who authorised the purchase of these nuts."
The AFP said this is not the first time that nuts served on an airline had prompted outrage.
In 2014, a South Korean heiress famously ordered a Korean Air plane back to its gate to eject a cabin crew member after she was served nuts still in their packet.