---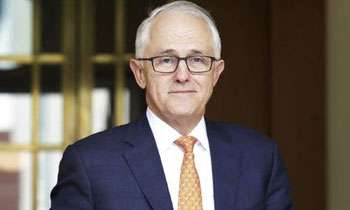 Former Australian Prime Minister Malcolm Turnbull, who was ousted last week, has formally tendered his resignation from federal parliament, The Australian reported today.
The country's 29th prime minister, who served as the Liberal member for the Sydney seat of Wentworth for 14 years, handed in his resignation letter to Speaker of the House Tony Smith this afternoon.
New Premier Scott Morrison said he was disappointed his "dear and close friend" Mr. Turnbull was leaving public life but he deserved to "refresh and reset".
Turnbull's departure comes after he was forced to hold a Liberal partyroom meeting last Friday and a majority of his colleagues voted to spill his leadership position.
Mr Morrison defeated Peter Dutton and Julie Bishop to become Prime Minister.
Speaker Smith will consult with party leaders and the Australian Electoral Commission before deciding on a date for a Wentworth by-election.
In his final letter to his constituents this week, Mr Turnbull said the shocking and shameful events leading to his toppling equated to a pointless week of madness that disgraced parliament and appalled nation.
"As you know, I have always said that the best place for former PMs is out of the Parliament, and recent events amply demonstrate why," Mr. Turnbull wrote, in a parting shot at his predecessor Tony Abbott.