---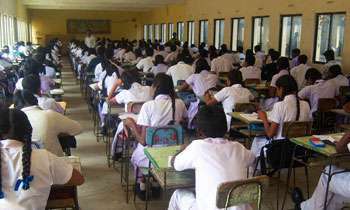 The results of 2018 Advanced Level Examination could be delayed due to a shortage of teachers to serve at answer script evaluation supervisory board, the Chairman of the All Ceylon United Teachers Union (ACUTU) Ven. Yalwela Pagnasekera Thera said.
"This year there are only eight teachers in each supervisory board, where 14 teachers are necessary for each board," he said.
"Lower payments paid to teachers on the supervisory boards, failure to inform in advance about holding the boards on regional basis and dejection among teachers have resulted in the fewer number of teachers," he said.
The holding of Supervisory Boards in the outstations began this year.
Meanwhile, JO Parliamentarian Sisira Jayakody had lodged a complaint with Minister Akila Viraj Kariyawasam, on the shortage, it is learnt. (Dayaseeli Liyanage)