---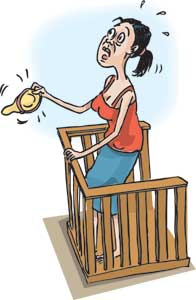 All policemen in countrywide police stations had been instructed not to produce used up condoms as courts produce along with sex workers, when they are being produced in courts of law for engaging in prostitution.
The Police Headquarters has recently issued a circular to all the police stations directing not to submit condoms as courts produce when producing females who are being arrested in brothel raids and alleged prostitution.
DIG Legal, Discipline and Conduct Range had issued the circular following a recent report of that several women who were arrested in a brothel had been produced in the court along with the condoms.
A senior police officer told the Daily Mirror that it is also a human right violation to produce a condom as a court produce since it is a protective source under medical grounds.
They said the Heath Ministry was also approved the use of condom as a measure to prevent Sexually Transmitted Diseases (STD), and therefore, keeping a condom in possession could not be counted as an offence.
Also, another vital reason believed to have caused the sudden directive to prevent the used condoms being produced in the courts, was the chances of STD being spread, it is learned. (Darshana Sanjeewa)