---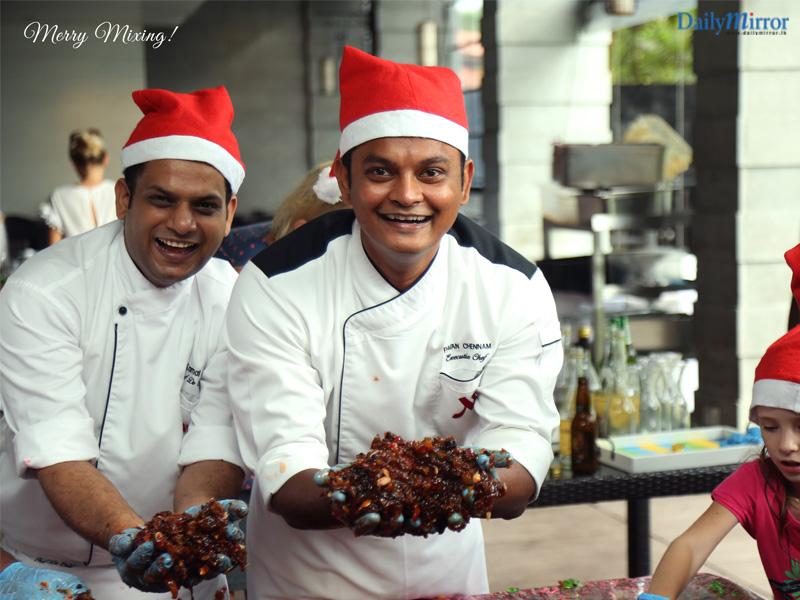 To usher in the festive season, an elaborate cake mixing ceremony was arranged at Weligama Bay Marriott Resort & Spa, where the ambiance was charged with pre-Christmas cheer. Spreading the joy of the festivities, the event saw resident guests, hotel associates, along with the senior management team actively participating in the cake mixing ceremony.
"We will be baking over 200kilograms of cake for this Christmas season using the best of ingredients" says Pavan Chennam, the Executive chef of Weligama Bay Marriott Resort & Spa.
The table set on the scenic 'Weligama Kitchen Terrace' was decorated with a mass of colorful nuts and dried fruit. A heady pour of rum, brandy and wine provided the right concoction. Resident guests and associates partook in the fun filled activity of fruit soaking, the much awaited precursor to the most wonderful time of the year.
"This is the second cake mixing ceremony hosted by Weligama Bay Marriott Resort & Spa", said the General Manager Elton Hurtis. "The mixture is kept to soak for a stipulated period of time in sealed containers, after which they will be opened for preparations" added Elton. The cakes will be available for purchase at the hotel in December.
A lineup of events to celebrate Christmas and new year holidays with the entire family has been planned at Weligama Bay Marriott Resort & Spa. For more details please call +94 414 600100.