---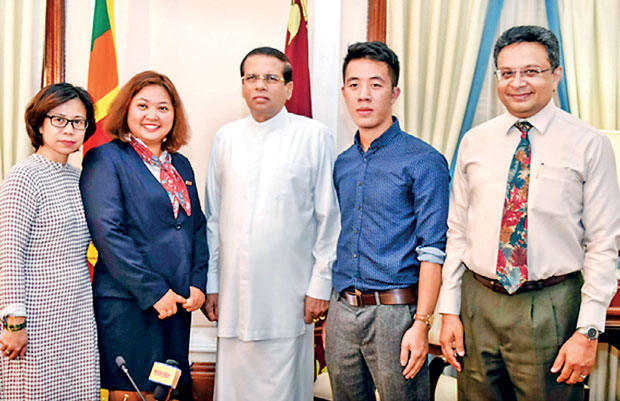 Media crew with President Maithripala Sirisena and Sri Lanka Tourism Promotion Bureau Managing Director Sutheash Balasubramaniam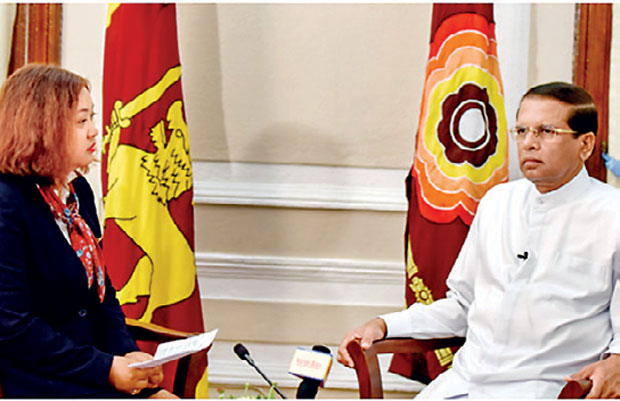 Sri Lanka Tourism, in collaboration with the Sri Lankan Embassy in Vietnam, arranged a familiarization tour for a TV crew of Nhan Dan (National TV) recently, to create awareness and promote Sri Lanka as a popular destination among the Vietnamese travellers.

Since both countries have their equal share of religious and cultural heritage, this created an opportunity for the Vietnamese media crew to get an informative and interesting experience to share with their audience back home.

The crew consisted of three members: Nguyen Hong Quan, Cameraman, Nguyen Thi Thun Hang, Reporter and Nguyen Hon Mai, Editor.

Nhan Dan TV is the main national TV in Vietnam, which is linked with the Nhan Dan newspaper, which has the highest readership in the country.

One of the main purposes of the press trip was to cover the Kandy Esala Perahera, which is a world famous cultural pageant sacred to all Buddhists around the world and highlights Sri Lanka's importance as a Theravada Buddhist country. The media crew visited the historic sites of Anuradhapura, Sigiriya, Dambulla, Kandy and Nuwara Eliya. Visiting these cities, they had the privilege of covering Ruwanwelisaya, Dambulla cave temple, rock fortress of Sigiriya, the Temple of the Sacred Tooth Relic, a tea factory and a plantation, not missing a cup of Pure Ceylon Tea and afterwards visiting the Haggala Botanical Gardens.

The TV crew also had an opportunity to interview President Maithripala Sirisena. Sponsored by Sri Lanka Tourism, the crew managed to capture the attention of a large Sri Lankan audience through the interview.

Tourist arrivals from Vietnam have seen a 17 percent increase YoY, though the arrival number is not significantly high. Arranging media trips of this nature will increase the arrivals in the future, specifically in countries which share similar cultural and historical values as Sri Lanka.