---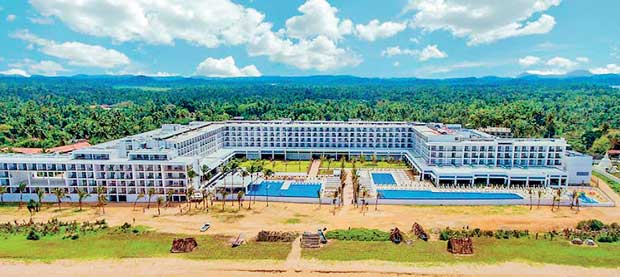 The Riu Sri Lanka hotel has been chosen this year as Rising Star 2016 in the recent Expedia Annual Partner Awards.
The hotel opened its doors in August 2016 and is the chain's first resort in the Asian continent. Its location in Ahungalla, in the southeast of Sri Lanka, makes it the perfect location from which to explore the island or as a luxurious getaway, having been designed specifically to offer a relaxed and laid-back atmosphere.
The newly-constructed hotel offers a 24-hour all-inclusive service and is located overlooking the beach and set against a stunning backdrop. The hotel has three large pools and children's pool, sunbathing terraces, jacuzzi, gym and renova spa wellness centre, which includes a hairdresser and massage service. The five-star hotel has 501 rooms that offer many amenities including a balcony or terrace, 43" flat screen satellite TV, air conditioning, an electronic safe and a minibar.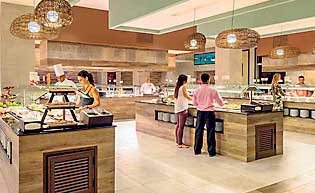 The guests will love the gastronomy on offer at Riu Sri Lanka. They will be able to savour Asian specialities at the Kaori restaurant, Italian delicacies at La Forchetta, or if they want to enjoy a delicious barbecue al fresco by the beach, they can elect to eat at the Saute restaurant.
The hotel also has two buffet restaurants, Riti Panna and Ceylon, as well as a comprehensive drinks service at its four bars: Nuwara, The Purple Lounge, After Hours and Flamingos, the last of which is a pool bar, which also features a swim-up bar. The hotel facilities also include the Pacha nightclub, where the customers can party into the small hours. With the inauguration of this hotel, the first stone has been laid in the company's project to expand throughout the Asian continent, which includes the construction of up to three more hotels set to open between 2018 and 2019. The first will be in the Maldives, where two hotels will be inaugurated. In addition, the chain plans to open its first hotel in the UAE in Dubai in 2019.
The international RIU chain was founded in Mallorca by the Riu family in 1953 as a small holiday firm and is still owned by the family's third generation. The company specialises in holiday resorts and over 70 percent of its establishments offer its acclaimed All Inclusive by RIU service. With the inauguration of its first city hotel in 2010, RIU is expanding its range of products with its own line of city hotels called Riu Plaza. RIU Hotels & Resorts now has more than 100 hotels in 18 countries which welcome over four million guests a year and provide jobs for a total of 27,268 employees. RIU is currently the world's 29th ranked chain, one of the Caribbean's most popular, the largest in Spain in terms of revenue and the third largest in number of rooms.