---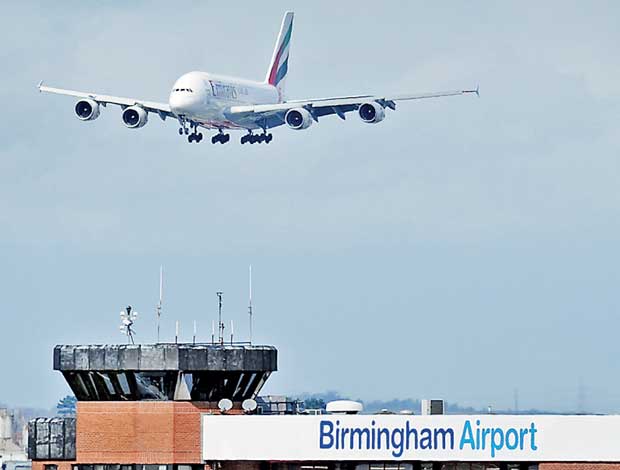 Emirates' iconic A380 aircraft touched down in the Midlands on March 27 as the airline commenced its brand-new scheduled A380 service into Birmingham Airport. The 11:35 a.m. touchdown was watched by a crowd of over 1,000 people who gathered at Sheldon County Park to witness the arrival of the world's largest passenger airliner.

Emirates has been serving Birmingham for well over a decade, with its first daily service launched in December 2000. Based on strong demand in the region for Emirates' services, Birmingham now boasts three daily flights to Dubai.

Passengers on board the inaugural A380 flight from Dubai to Birmingham connected from over 15 different destinations across Emirates' global network.

Alison Gabrielle, a passenger on the inaugural flight into Birmingham, commented, "As a Bollywood cellist I fly to Asia and the Middle East almost on a monthly basis. I live 20 minutes from Birmingham Airport, so being able to fly on an A380 from so close to home means that I can travel in even more comfort during my work trips."

The new A380 service will be operated in a two-class configuration, offering 615 seats in total, increasing daily capacity on the route by 261 seats. Birmingham is the 38th destination served by the highly popular Emirates A380.

The Emirates A380 daily service to Birmingham operates as EK0039, departing Dubai at 7:45 a.m. and arriving in Birmingham at 11:35 a.m.