---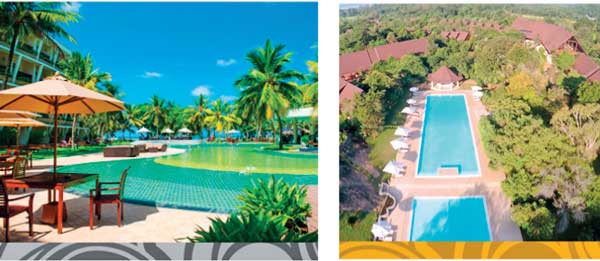 Browns Hotels & Resorts (BH&R) is offering an attractive discount of 50 percent on all its properties, namely, The Eden Resort & Spa (Beruwala), The Paradise Resort & Spa (Sigiriya), The Calm Resort & Spa (Passikudah) and Dickwella Resort & Spa (Dickwella), to Commercial Bank credit card holders. The promotion will run until August 31, 2016.

Commenting on the tie up, BH&R Head of Sales and Marketing Adrian Jansz stated, "We are delighted to enter into partnership with Commercial Bank and eagerly look forward to welcoming all Commercial Bank cardholders to our properties. The 50 percent discount promotion offered by Commercial Bank is a fantastic saving and a great opportunity to experience our hotels located in breath-taking locations around the island."

Commercial Bank credit cardholders can explore and discover their favourite holiday destination and enjoy an exciting and memorable vacation with their friends and loved ones.
Browns Hotels and Resorts, is
a subsidiary of Brown & Company PLC.