---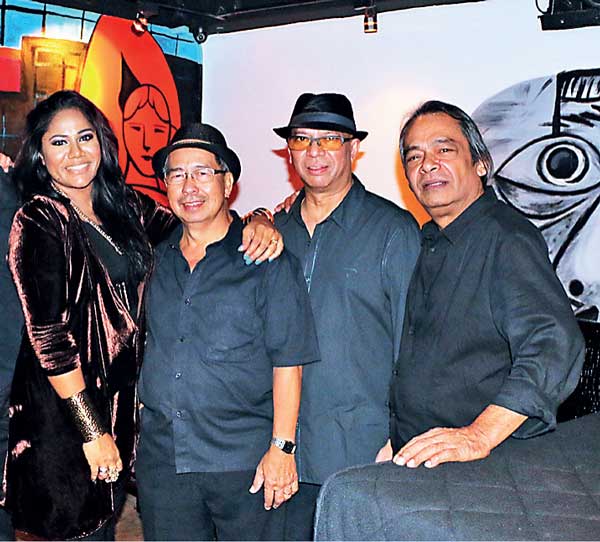 Sri Lanka's No.1 accommodation website Bookings.lk has partnered with Curve, one of Colombo's trendiest venues, at Park Street Mews, to fly down Hong Kong-based Proteus Jazz Band, a popular four-piece ensemble led by Dylan Lye of 'The Jetliners' fame. Bookings.lk is owned by Sunshine Travels Sri Lanka.

A veteran of the Hong Kong Jazz circuit for many years, as well as playing in concerts and at clubs across Asia, the Proteus Jazz Band will be performing on Wednesday and Saturdays in the evening over the course of its month-long residency at Curve, which kicks off on July 27, 2016.
Curve is a trendy venue known for its spectacular Tapas and drinks menu. Managed by Harpo's Café's and Restaurants, a hospitality and event management company owned by highly-respected local restaurteur Harpo Gooneratne, Curve is a popular hang out that draws crowds every day.
Commenting, Sunshine Travels Sri Lanka Managing Director V. Yogarajan said, "We are pleased to partner with Curve to fly down Proteus, a fantastic Jazz band that enjoys a large following in Hong Kong and Asia. This is an exciting opportunity that Bookings.lk was happy provide, since it helps improve the level of entertainment experiences on offer in Sri Lanka, finally giving local Jazz lovers the first hand chance to see, hear and feel a five-piece ensemble with true international appeal."
He added, "Interestingly, partnerships providing opportunities such as these are a key pillar of the service we provide at Bookings.lk, with our goal since the beginning being to revolutionise Sri Lanka's hospitality industry. Giving people the opportunity to experience Proteus will also ensure that the multitude of tourists visiting Sri Lanka will take home a new and unique experience that they will then share with friends and family, highlighting even more the diversity and unmatched value that our paradise island has to offer."

Widely recognised for revolutionising hotel reservations locally, Bookings.lk is an online travel hub that provides a fast, secure and efficient way to access the best possible rates at over a 1,000 Sri Lankan hotels, with experiences as varied as an up-close Sri Lankan wildlife safari, a panoramic Sigirya Rock Fortress climb or even an exhilarating bath under a majestic, gushing waterfall. Most important of all, Bookings.lk is backed by a highly experienced team of local experts who are always on hand, 24 hours a day, to assist you in finding the perfect accommodation to compliment your very special holiday.

Bookings.lk is part of Sunshine Travels Sri Lanka, which also comprises inbound and corporate tours operator Sunshine Travels and Tours and experiential travel curator Trekurious.