---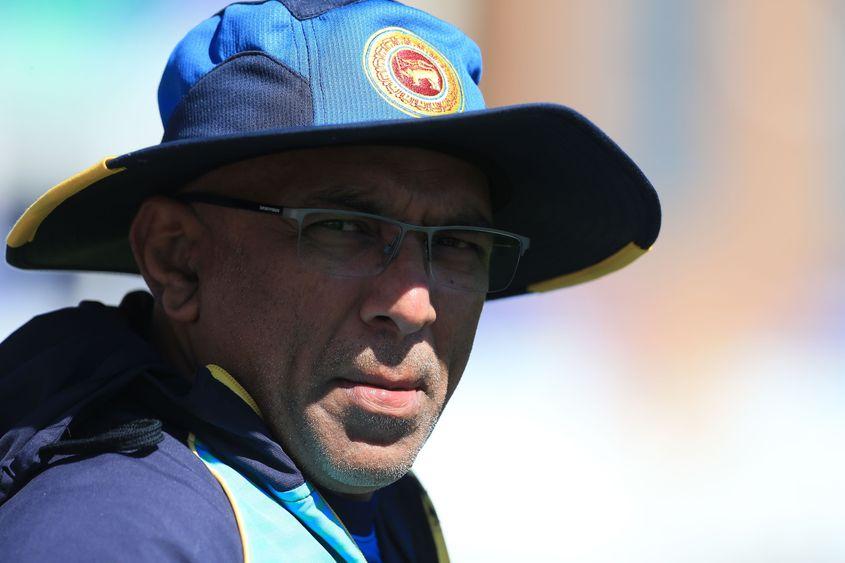 Champika Fernando reporting from Leeds
Head Coach Chandika Hathurusingha is disappointed after Sri Lanka were eliminated with one match to go in the 2019 World Cup. Sri Lanka will face India—a strong contender for the title—in their last group game on Saturday. Sri Lanka's performances so far have been inconsistent. They won three games, lost three and two were washed out by incessant rain.
"I am very disappointed that we could not finish among the last four," said Hathurusingha, during a pre-match practice session in Leeds. "My focus from the start was to get into the last four and take it from there. We planned a lot and a lot of things happened in between. Still, I tried to end up among the top four but that didn't happen."
Hathurusingha was installed as Head Coach in January 2018 and, with one-year-and-a-half left for the World Cup, the Board gave him a free hand to build up the team. But things changed dramatically after December last year when politicians with little or no understanding of the game took control after a court order stopped cricket elections due in May. Hathurusingha was removed as a selector in January this year.
"You can be accountable when you have a say in things," he said, when asked about "illogical" team selections being the main reason for Sri Lanka's inconsistent performance in the tournament. "You cannot be held accountable for someone else's decision."
He also said he was disappointed with the performance of batsman Kusal Mendis during the tournament.
"I was expecting a better World Cup from him," he asserted. "It was disappointing see him not converting those starts he got. "We all get disappointed due to the potential he is showing. People who are watching will be disappointed with him because he is so easy to watch. He is maturing quickly."
Mendis is yet to score a half century in the tournament with his best score being 46 against England.
"I chat to him frequently on building an innings and going through phases," he continued. "You have to also understand that he is taking lot of burden for the team. We don't have experienced batters like in the past. The most experienced we have is Angelo. Earlier, people like Kumar, Mahela and Dilshan handled the mentally tricky period. Kusal is not matured to handle at the moment. But I am disappionted he is not done much."